Check out how people are using Charitable across the web.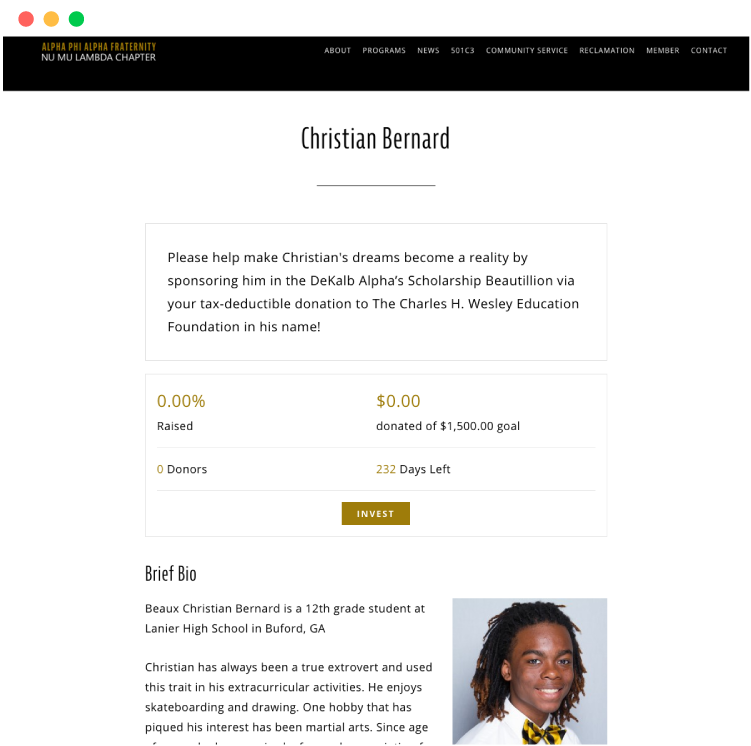 DeKalb Alpha's Scholarship Beautillion
A program for high school Juniors and Seniors to prepare the young men for college and beyond.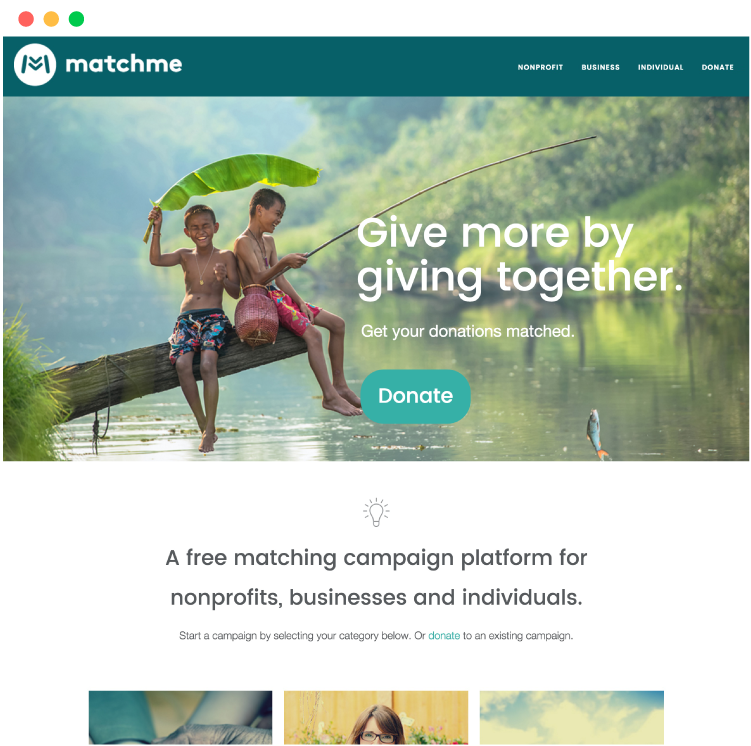 Matchme
A free matching campaign platform for nonprofits, businesses and individuals.
Visit: matchme.org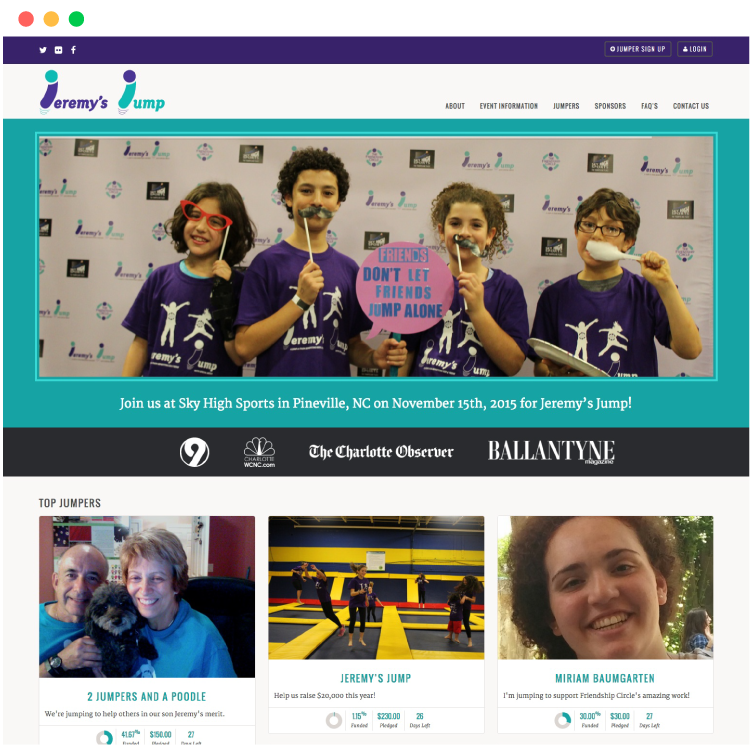 Jeremy's Jump
A 6-hour jump-a-thon to raise awareness, funds, and promote acceptance of children and teens with special needs.
Visit: jeremysjump.com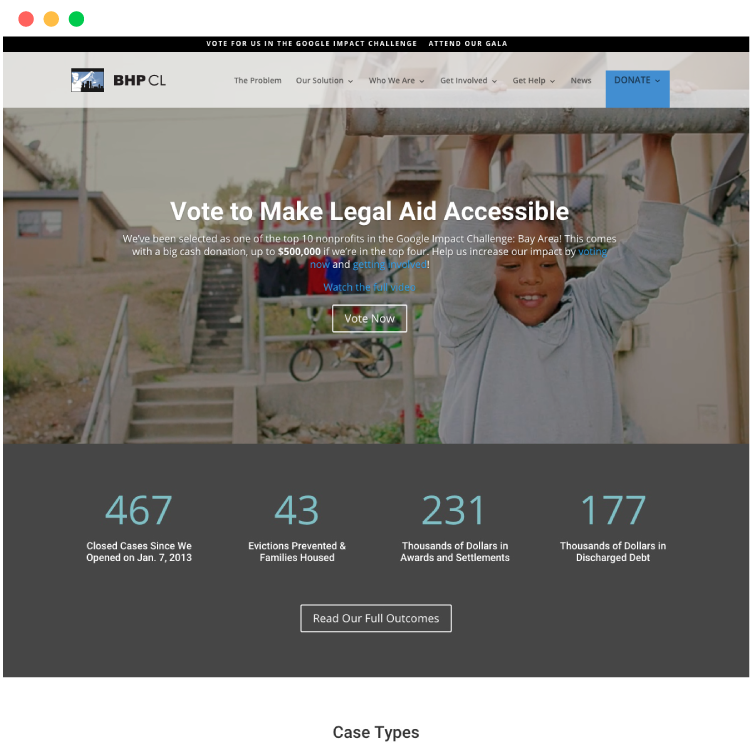 BHP Community Legal
Working to ensure that everyone living in the local community can get representation on every viable legal claim or defense.
Visit: bhpcommunitylegal.org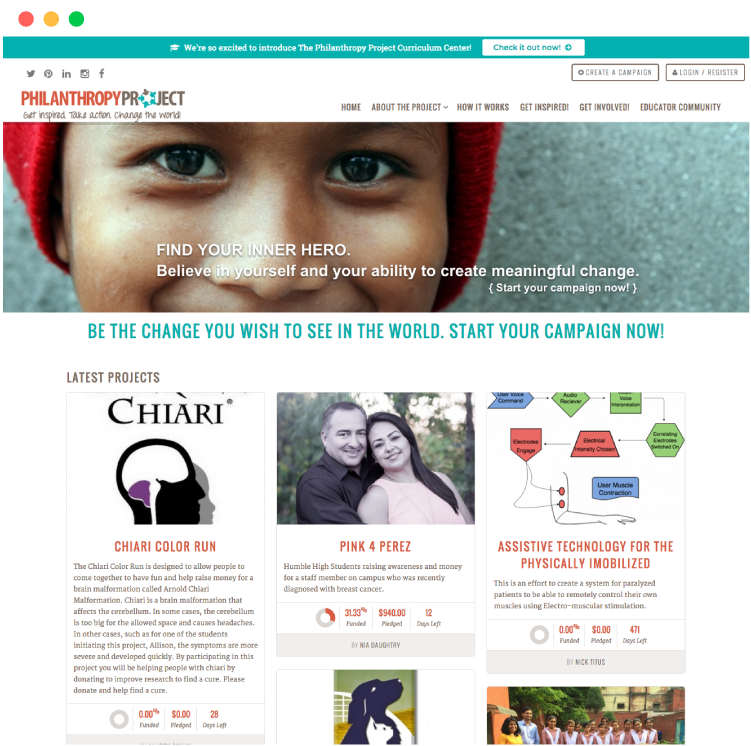 The Philanthropy Project
A platform to support communities who provide opportunities for young people to make meaningful contributions to bettering the world.
Visit: philanthropyproject.com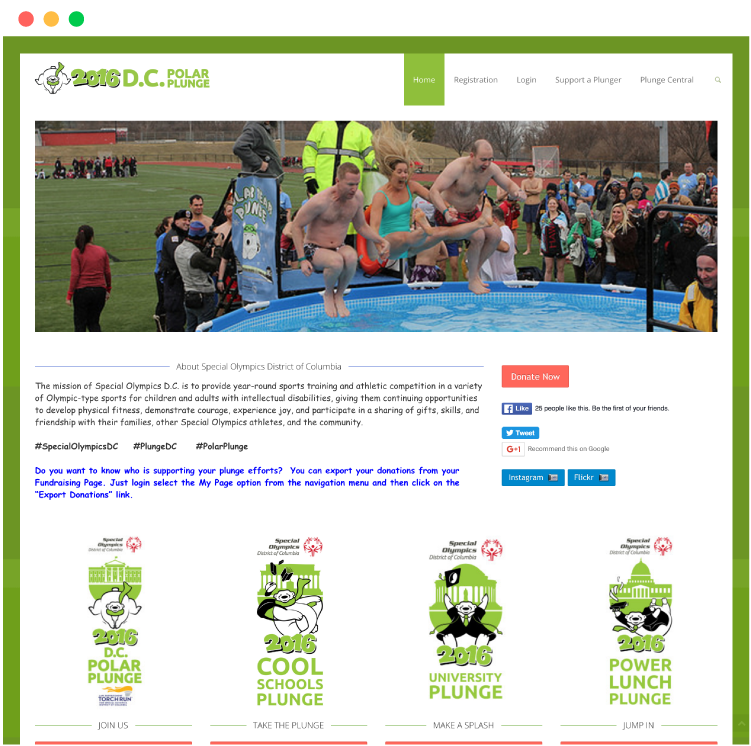 Special Olympics D.C. Polar Plunge
The Special Olympics D.C. Polar Plunge brings together children and adults who are interested in two things: raising money to support the athletes of Special Olympics D.C. and having fun doing something wild!
Visit: plungedc.org