Charitable Geolocation is currently in beta. It is available on request to users who purchase the Charitable Plus or Charitable Pro packages.
If you are also using Charitable Ambassadors, your campaign creators can add a location or address when submitting their campaign.
Installation
In your WordPress dashboard, go to Plugins > Add New.
Click on the Upload Plugin button.
Select the charitable-geolocation.zip file and click Install Now.
After installing the plugin, click Activate. 
Setup
Once it's installed, you can add a location to a campaign by editing the campaign in the WordPress dashboard. You will see a new Location tab in the advanced campaigns settings area: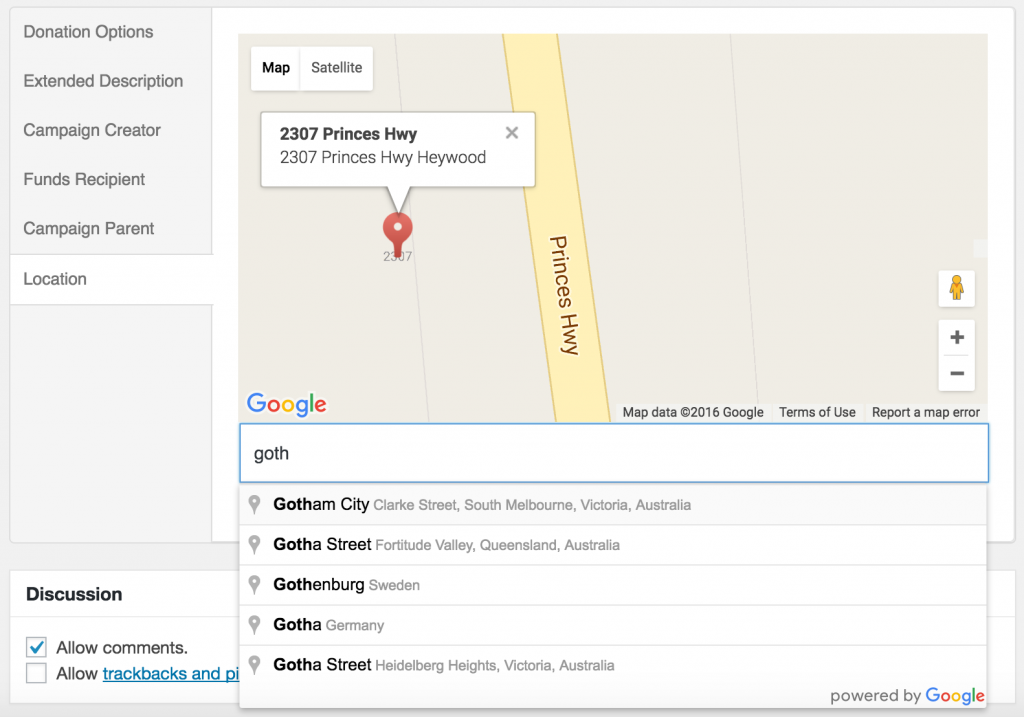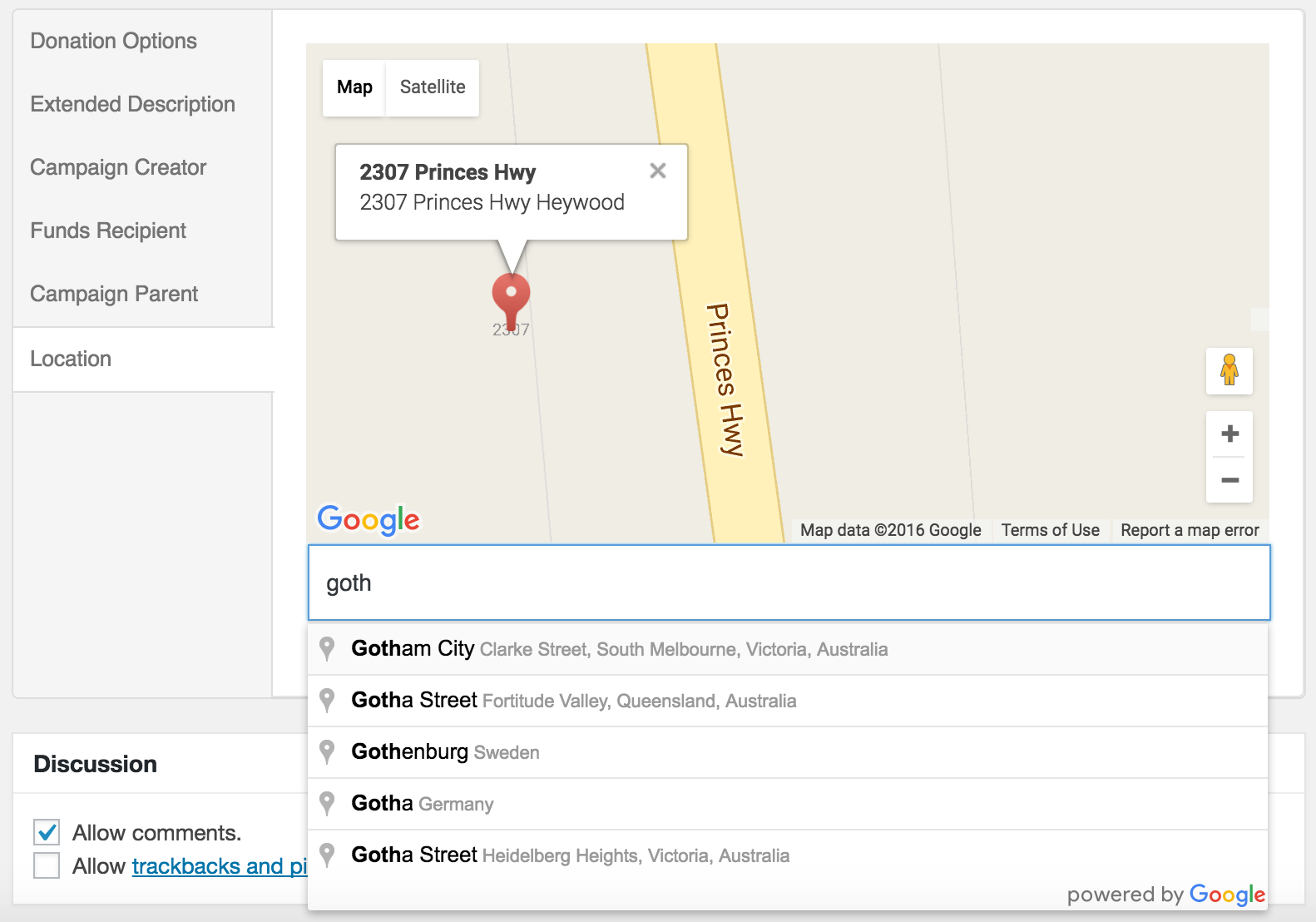 Type in an address or location for your campaign (it must be at least 8 characters long) and click Update to save the campaign.
Charitable Ambassadors integration
After installing the plugin, a new Location field is automatically added to your public campaign submission form.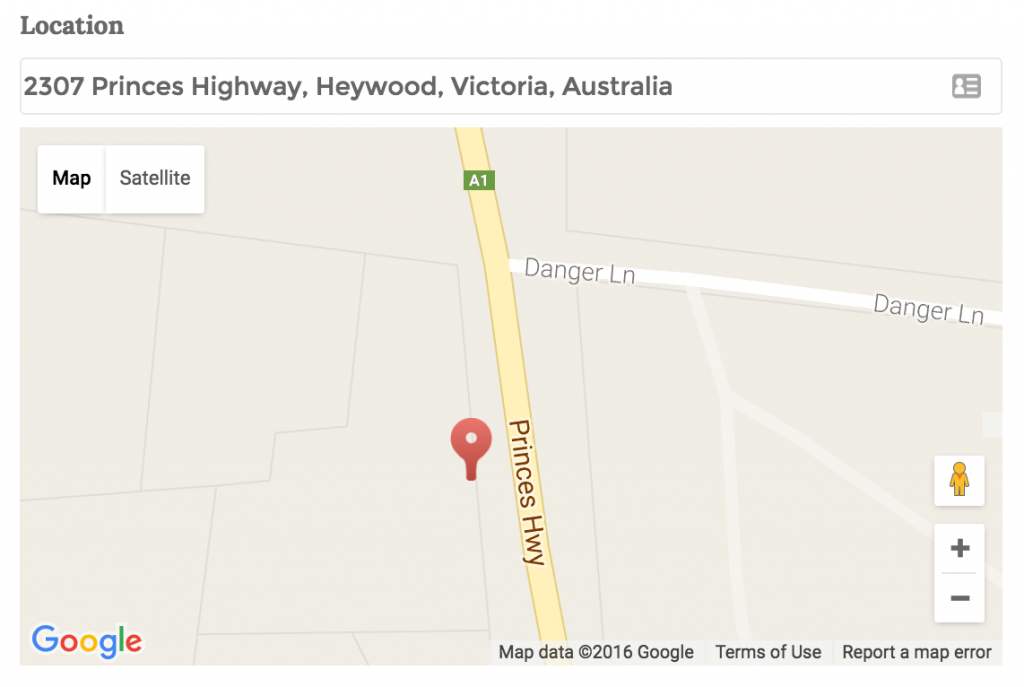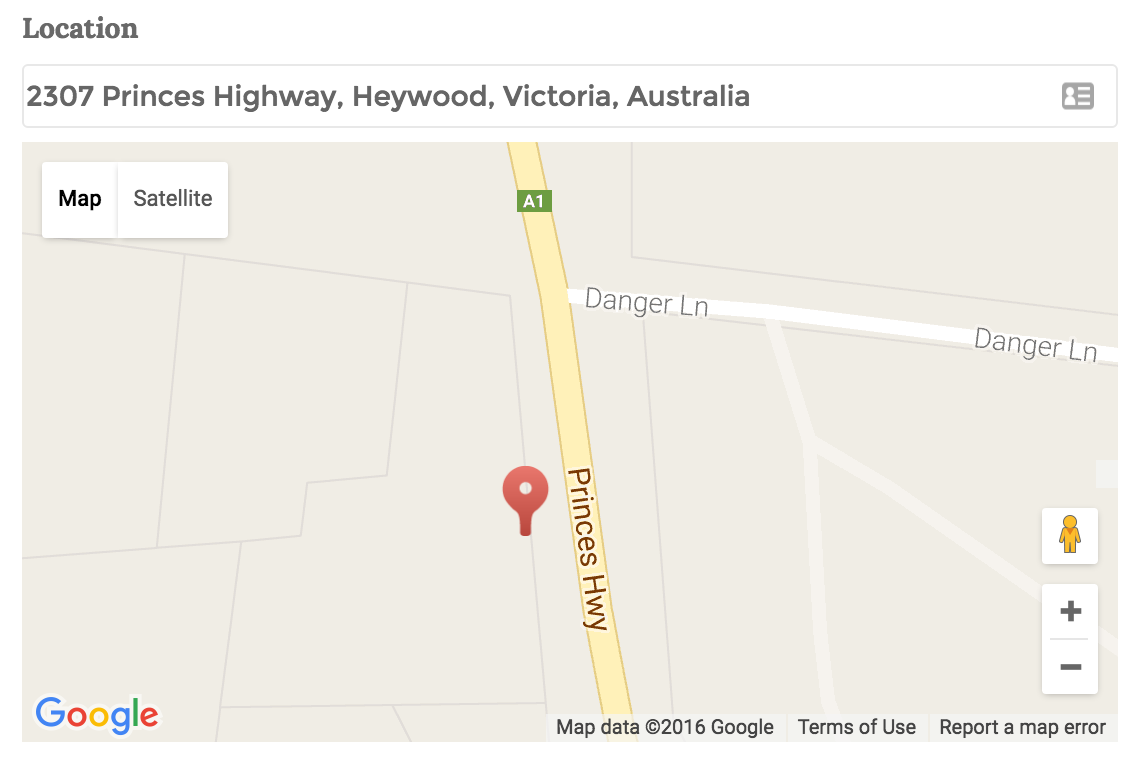 Adding a Campaigns Map
Once you have set locations for your campaigns, you can add a Google Map displaying your campaigns by location, using the [campaigns] shortcode.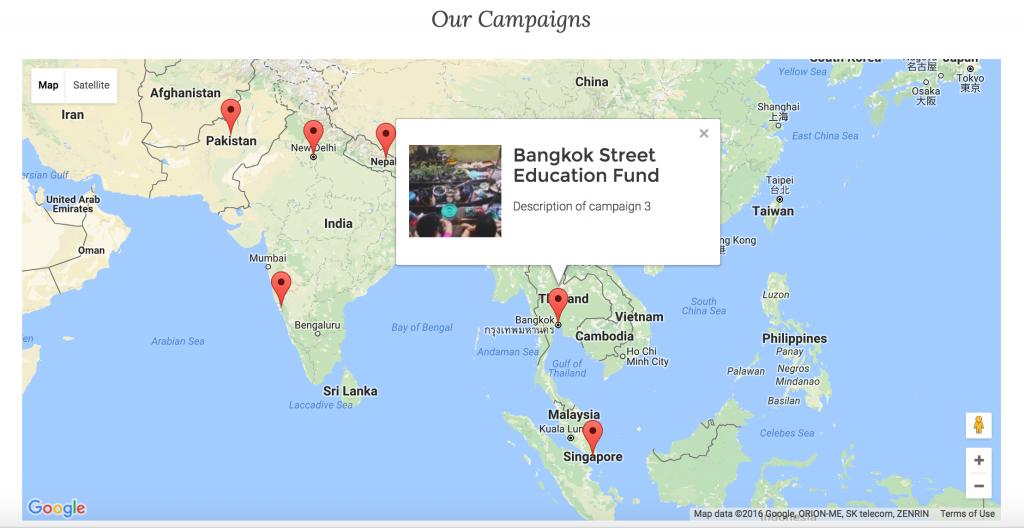 To display the campaigns on a map, simply add map=1 as a shortcode attribute. You can also set the width, height and zoom level of the map. Example:
[campaigns map=1 width=900px height=600px zoom=5]