Showcase
Charitable is trusted by thousands of organisations around the globe.
We researched other WordPress crowdfunding plugins extensively and went with Charitable because of it's great UI/UX and team.
— Jeremy Peskin, Co-Founder of Matchme.org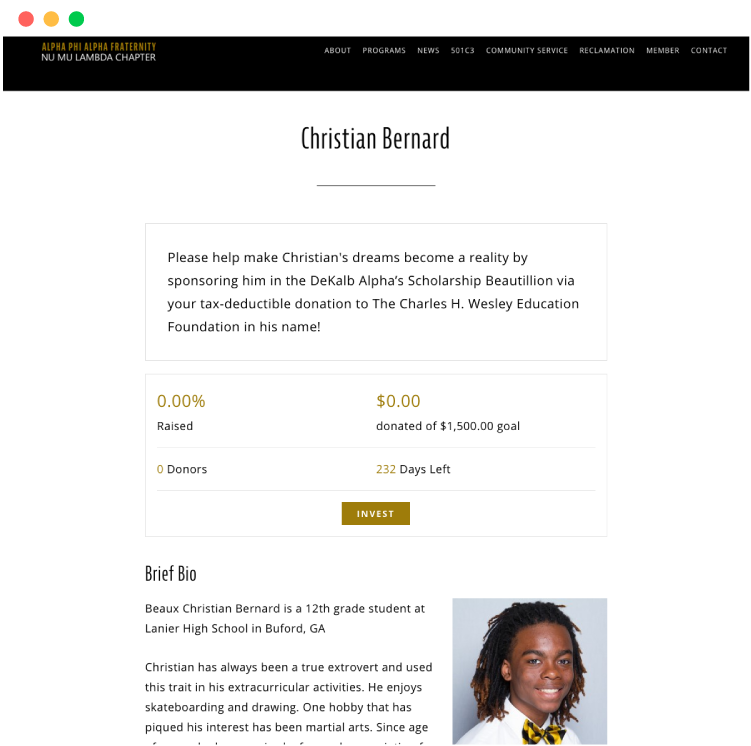 DeKalb Alpha
I've tried the few other fundraising plugin possibilities out there and was disappointed or just plain frustrated. But WP Charitable just works. Beautiful front end design, easy to customize, and logically structured.
— Yael Reinhardt-Matsliah, Pixel Happy Studio
Charitable fills a niche that was being overlooked. Charitable Pro is the best money our non-profit has spent!
— Rochel Groner, Organizer of Jeremy's Jump
From the first email we received from the support team, we have been given such great support, it wasn't even a question as to who we should use for our non profit donation plugin. Charitable.
For our project, we needed a cost-effective but robust solution. I was pleasantly surprised to find this plugin. Charitable has all the core features you need for fundraising or crowdfunding. And everything just works out of the box!
Helping you grow
One size does not fit all. That's why we made Charitable an extendable platform. Our extensions help you grow, adding powerful functionality to your site.
Incredible Value
If you're looking for a way to save, then our Packages are the way to go. We have bundled our extensions together to offer you incredible value.