Charitable Recurring Donations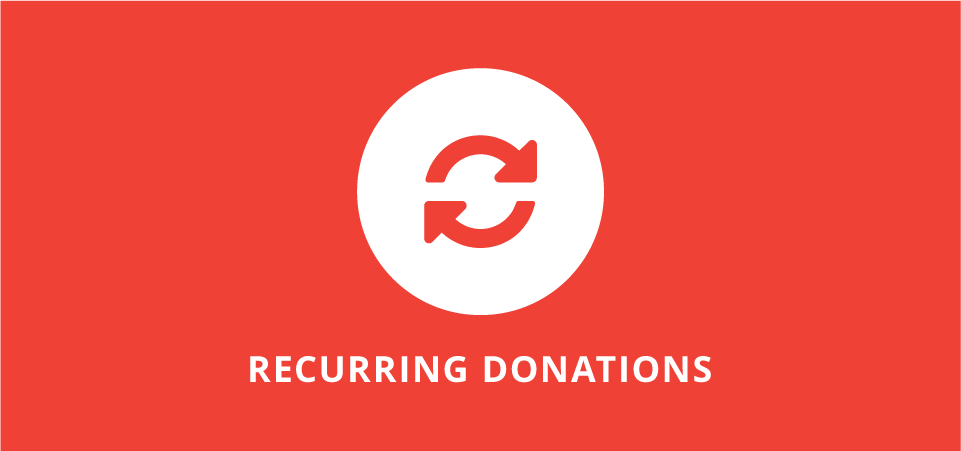 Generate reliable income for your campaigns and increase the lifetime value of donors with recurring donations.
Little donations add up to big support for your organization.
When donors creates a recurring donation, they are more likely to give and give more over the course of a year than supporters who make one-time donations. Network for Good suggests that the average recurring donor gives 42 percent more during the course of a year than one-time gifts.
Recurring donations help you accept ongoing donations right from your own WordPress website.
Adding Recurring Donations to Your WordPress Donation Form
You can very simply add a checkbox to your donation forms so that donors can quickly convert their donation into a recurring gift.
If you'd like a little more control, you can create a tabbed interface that offers different recurring gift levels.
Besides monthly donations, Charitable Recurring Donations also supports weekly, quarterly, semi-annually and annually recurring donations. You can give your donors the choice of how regularly they would like to give:
Customized Recurring Donation Email Receipts
Send unique receipts to your recurring donors both when they send their first donation and with ever renewal.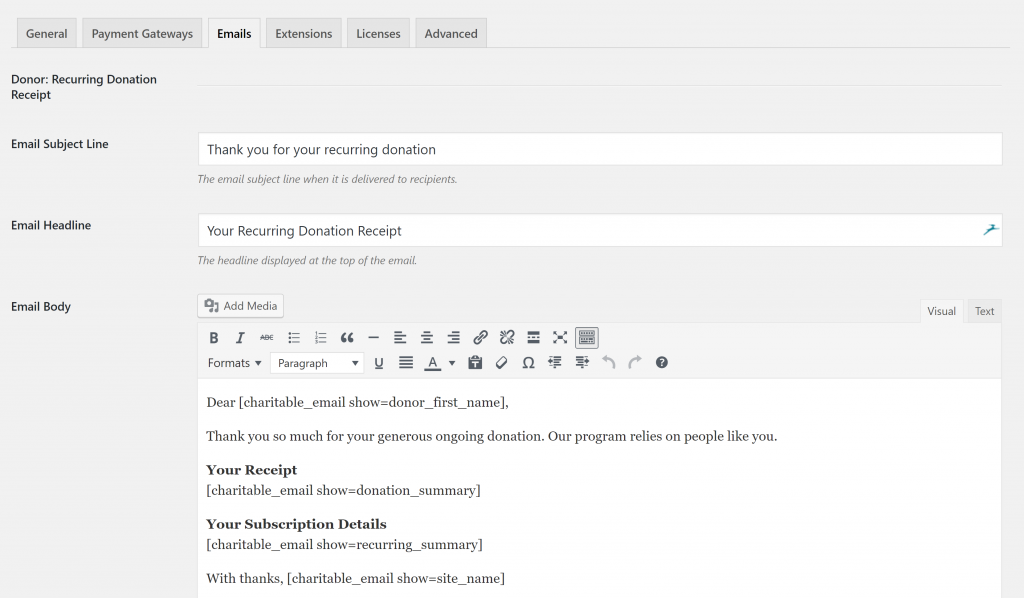 Currently Supported Gateways:
PayPal Standard (included in the free Charitable plugin).
Note: Recurring billing with PayPal is only available for Business or Premier accounts.
Incompatibility:
Please note: Recurring Donations doesn't work with the Easy Digital Downloads Connect extension.
More