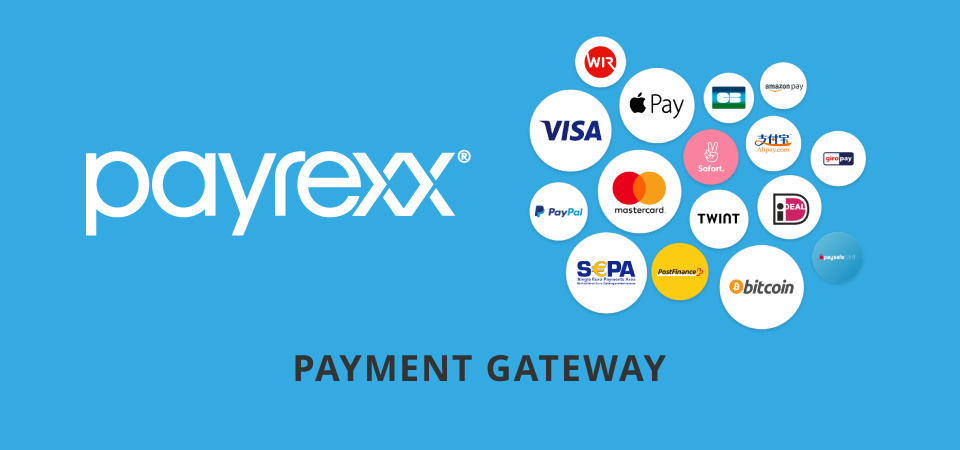 Attract donors globally with Payrexx, a payment solution supporting over 100 currencies and 200+ payment methods.
Cater to your donors' payment preferences
Not all donors like to pay for their donations in the same way. With Payrexx, you have over 200+ payment methods available, so you can provide your donors with the flexibility to pay the way that works for them.
All common card providers are supported, and Payrexx also has support for popular wallets such as Apple Pay, Google Pay, Amazon Pay, Samsung Pay or Twint. You can also support alternative payment methods such as PayPal, Sofort, Giropay, PostFinance and SEPA.
How does it work? Payrexx provides a convenient one-stop solution that integrates with over twenty payment service providers, such as Stripe, Braintree, PayPal, Skrill, Braintree and Paymill. You can activate the payment service providers that make the most sense for your organization and your donors.
Click here to explore the payment methods that Payrexx supports and recommends for different regions of the world.
Secure off-site payments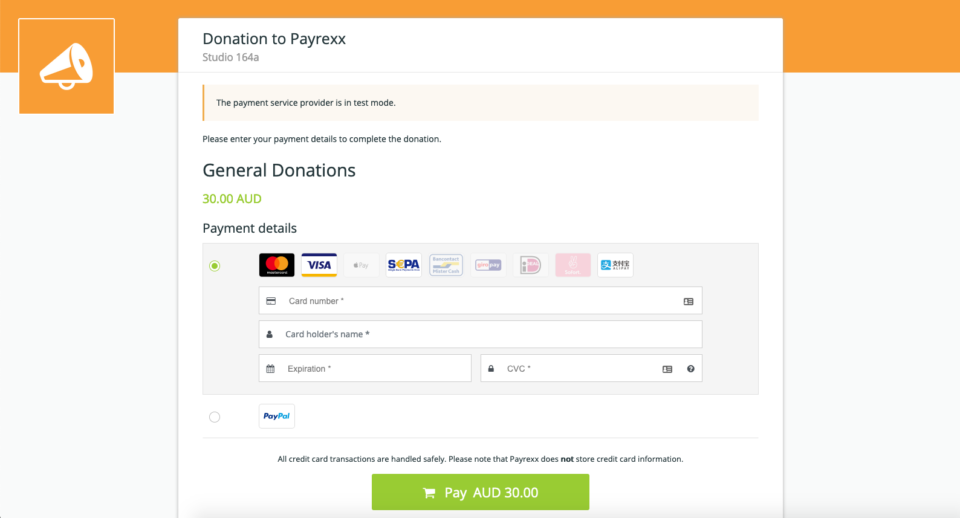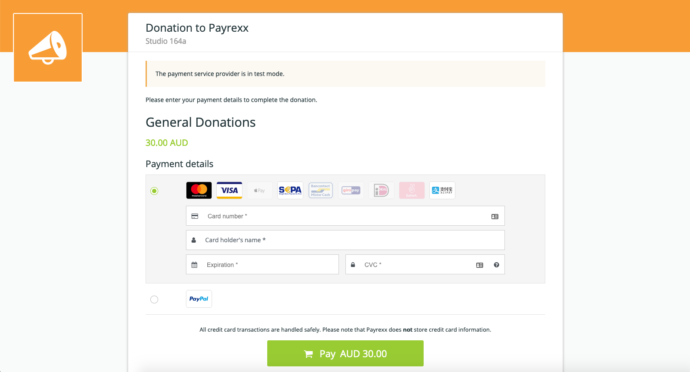 Your donors can have complete confidence that their details will be processed securely with Payrexx. Payments are processed off-site on Payrexx's hosted payment page, built with Swiss security standards to be PCI-DSS Level 1 compliant.
Payrexx uses the 3D Secure 2.0 payment process to protect against fraud and support strong customer authentication requirements.
With Charitable, sensitive payment data is never stored in your WordPress website's database. Charitable Payrexx adopts best practices to ensure your donors' details are handled securely on Payrexx's secure platform.
Accept recurring donations with Payrexx
Combine Charitable Payrexx and our Recurring Donations plugin to collect recurring donations through Payrexx.
With no extra setup steps required, you can quickly start collecting weekly, monthly, quarterly, semi-annually and annually recurring donations.
Let your donors cover Payrexx fees
With the Fee Relief extension, you can allow your donors to give extra to cover Payrexx's fees to give your fundraising a boost.
More information
Get started with the Charitable Payrexx setup guide.
Minimum requirements:
PHP 7.2+
Charitable 1.6.43+