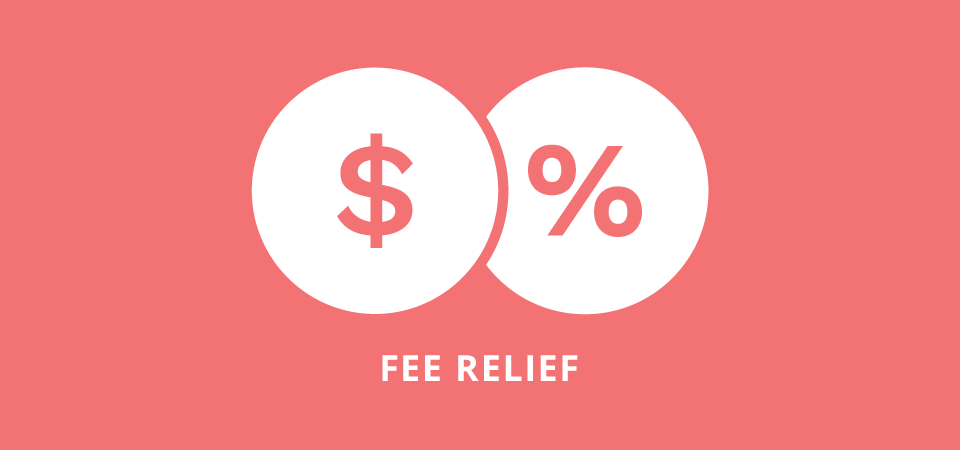 Bump up your donations by giving your donors the option to cover the processing fees on their donations.
How it works
With Fee Relief, you can fine-tune the processing fees by setting a fixed fee per donation, calculating the fee as a percentage, or through a mixture of both. This allows you to tweak your settings so that the extra fee your donor pays exactly matches the fee that you will be charged by your payment processor.
For example, if your payment processor charges you 2.9% + ¢30 per donation, you can configure Fee Relief to charge exactly that.
Of course, different gateways charge different fees, so Fee Relief allows you to configure how the fees are calculated on a per-campaign basis. You can also keep Fee Relief disabled for particular gateways:


Fee Relief supports the following gateways:
PayPal
Stripe
Mollie
Authorize.Net
Braintree
Windcave
Payrexx
PayFast
Paystack
Offline donations
Fee Relief has four different modes of integrating with your donation form, and the mode can be changed on a per-campaign basis.
By default, Fee Relief will add a checkbox to your donation forms to allow donors to cover the processing fees. This can be set to be checked or unchecked by default.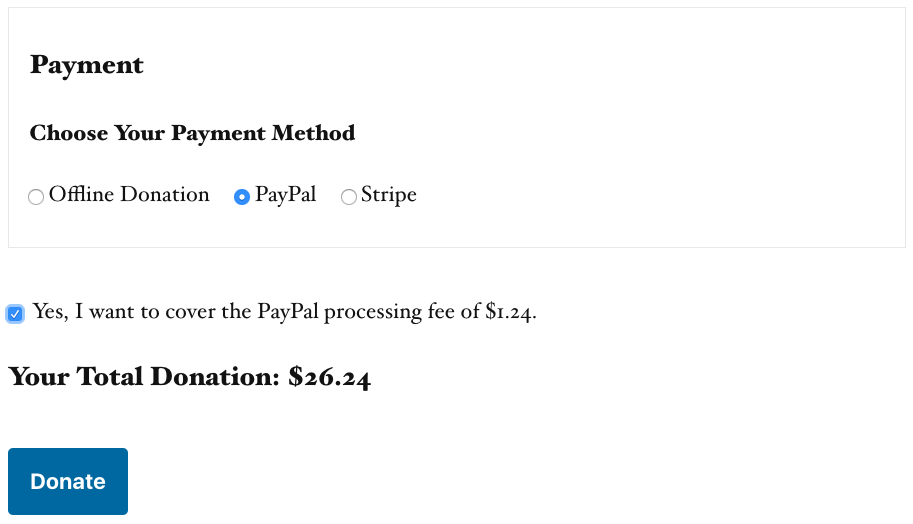 It's also possible to automatically add the processing fee to the donation total, without giving the donors a choice. In this case, donors will see the total donation amount, including processing fees, before they donate.
Finally, you can keep Fee Relief disabled site-wide and only enable it for particular campaigns.
The choice is yours.
Additional Details
Minimum requirements:
Recommended: Charitable 1.6.8+
PHP 5.3+
Documentation: