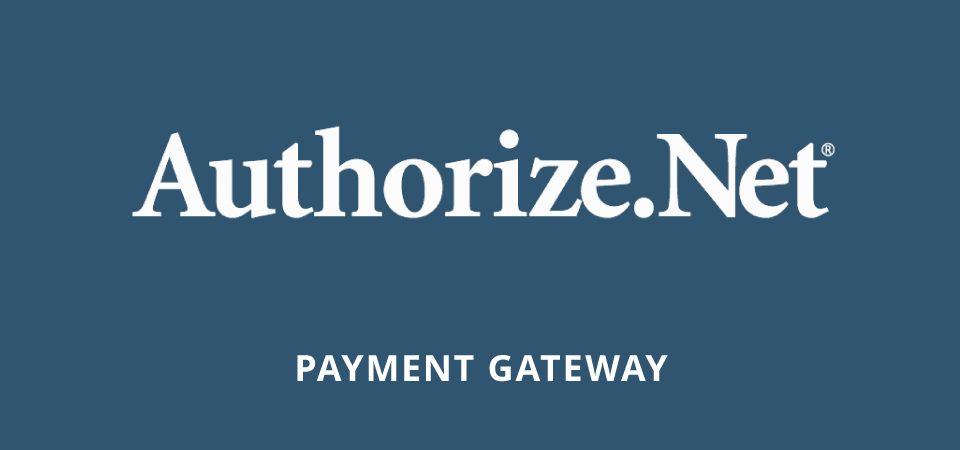 Accept donations on your WordPress website with Authorize.Net.
Authorize.Net is a popular payment gateway that allows your supporters all over the world to donate to your cause. Donors pay directly on your website, providing a seamless donation experience.
The Charitable Authorize.Net integration support card payments as well as ACH bank transfers (currently only available for U.S.-based Authorize.Net customers).
Secure On-Site Credit Card Donations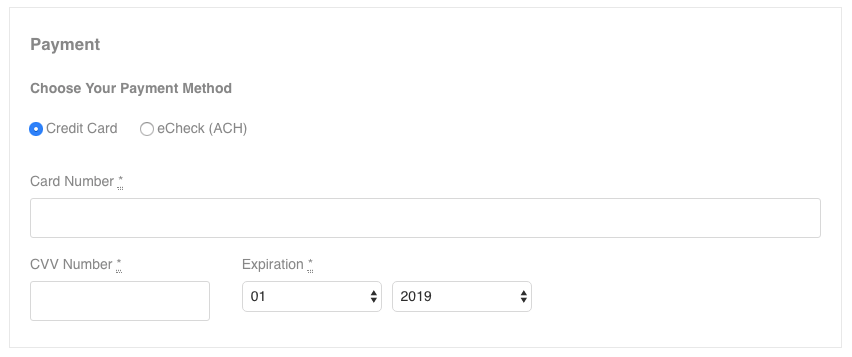 Charitable's Authorize.Net is built around the modern payment API created by Authorize.Net. Credit card details are securely handled and tokenized by Authorize.Net through their Accept.js library, easing your website's PCI compliance requirements.
Hassle-Free WordPress ACH / E-check Donations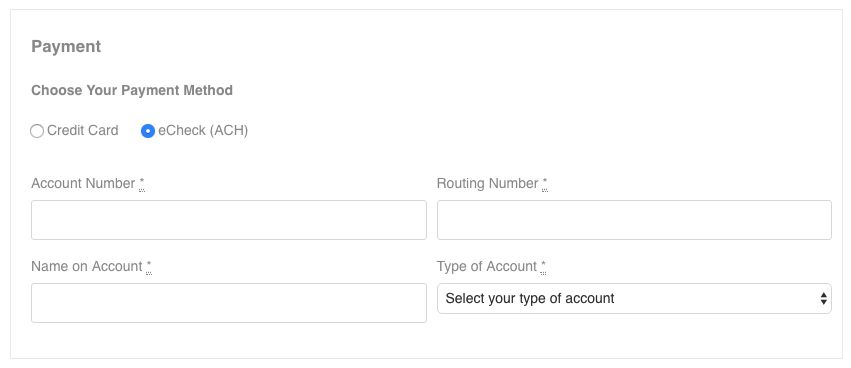 U.S. based organizations can take advantage of Authorize.Net's E-check/direct ACH payments, providing your donors with the ability to pay directly from their bank account without using their credit or debit card at all. As an added bonus, the transaction fees charged by Authorize.Net on E-check payments are only 0.75%, meaning your organization gets more of the donor's contribution.
Fully Supported by Recurring Donations & Fee Relief
Charitable Authorize.Net is fully supported by our popular WordPress Recurring Donations plugin, allowing you to accept monthly, quarterly, semi-annually and annually recurring donations. Under the hood, this leverages Authorize.Net's Automated Recurring Billing (ARB) feature.
You can also use the Fee Relief extension with Authorize.Net to allow your donors to pay the gateway fees charged by Authorize.Net. You can easily configure how the fee is calculated, and provide a different configuration for E-check payments, which have lower fees, than card payments.
Requirements
To use the extension, you will need an Authorize.Net account and an SSL certificate. Note that you can only set up an Authorize.Net account if your organisation is based in the United States, Canada, United Kingdom, Europe or Australia.
Additional Requirements: 
Charitable 1.6.30+
PHP 5.3+ (5.6+ is recommended)
An Authorize.Net account.
An SSL certificate.
More