Are Recurring Donations Right For My Non-Profit?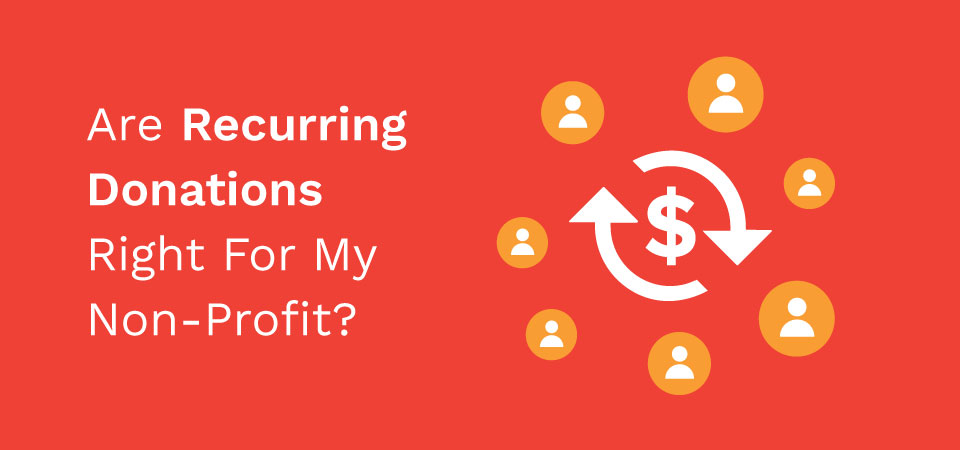 As a non-profit, you know that each dollar raised is vital. Every time someone chooses to donate to your organization, they've thought about what your cause is, why it matters, and how they can be part of your mission. It also means you're doing a great job of convincing them of your work and its value — a key part of running a successful charity.
It's also true that donors see your campaigns in different ways. Some might see their contributions as a "one-off", versus a continued or recurring donation, or something they're willing to support long-term. It often depends on what you're asking them for. Are you building up to a long-term goal, or do you need their help with a shorter campaign?
Here's how to know if recurring donations are right for your non-profit, and what value they offer your organization.
What are recurring donations?
Recurring donations offer donors a set amount of money to pay out on a regular basis, like weekly, bi-monthly, monthly or yearly. The donor can decide to end the payment arrangement at any time or pay indefinitely – the choice is theirs. They can also give as frequently as they like on top of this arrangement.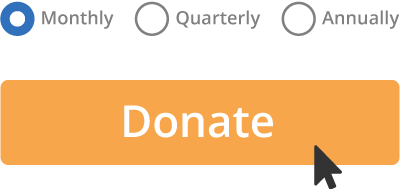 What are the benefits of recurring donations?
When a donor sets up a recurring donation, your non-profit can count on that financial support and you are able to adjust your campaign strategy accordingly.
You'll have a steadier flow of revenue during quieter donation periods. Plus, recurring donors typically tend to donate more overall…
If you run a longer-term campaign financed through recurring donations, there are a number of budgeting advantages.
For one, it cuts overhead, such as sending out reminders, brochures, email campaigns or ads asking people to contribute. Instead, you can focus on your mission and that connection with your donor base, involving them in the progress of your campaign and how it's doing.
On top of that, you'll have a steadier flow of revenue during quieter donation periods. Plus, recurring donors typically tend to donate more overall than pledge donors. Network for Good suggests that the average recurring donor gives 42% more during the course of a year than one-time gifts.
Not all non-profits are created equal — each have different donation needs
Depending on the size and scale of your charity, some will have more work to put in to tell their story, share their work and spread the word of their mission. A huge amount of effort goes in to make an impression on people — it takes time, resources and effort.
Bigger and more well-known charities tend to raise more money, not because their work is more or less important than others, but because their sizes means they are more well known and have a louder voice to share their message. Smaller-scale charities will require more time and effort to compete for their audience's attention and show them the value of their donations.
This is where the value of recurring donations come in. Apart from being more reliable, recurring donations offer a sense of commitment and value to your cause. Donors want to see the impact of where their money is going, and that will help you build trust with them.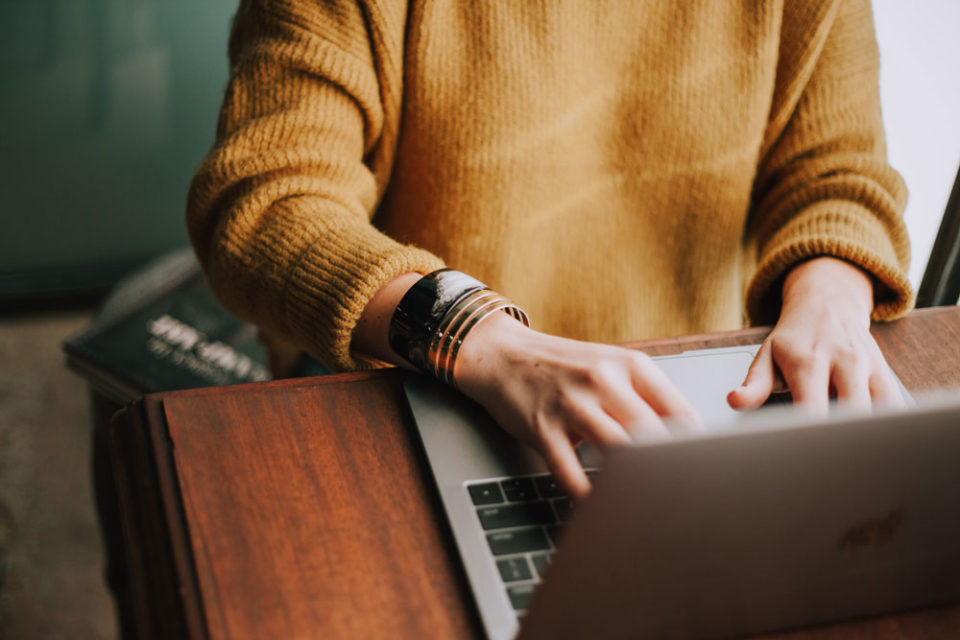 Here are some other important benefits of setting up recurring donations.
You'll increase overall revenue
Better forecasting and donation predictability are one of the key advantages of setting up recurring donations. Your non-profit will be able to maintain a steady source of income, instead of relying solely on seasonal or event-based fundraisers. This can help you grow your mission and consider longer-term strategies.
You'll be able to better track, record and process payments
With Charitable, you can easily set up recurring donations and have them processed automatically through one of our supported third-party payment processing platforms like PayPal, Stripe or Authorize.Net. You can also send unique receipts to your recurring donors both when they send their first donation and with every renewal.
You'll build better relationships with a loyal donor base and increase the lifetime value of donors
Monthly donations through recurring payments help increase loyalty and affinity with your non-profit's brand and mission. You can focus on the showing and telling donors how their donations are working to help your cause, making supporters feel like they've played a big part in your mission.
You'll cut down on ad-hoc operational costs
By cutting down on those overheads, more of your donors' payments can be used to directly support your mission. This means you can reach campaign objectives much faster.
You offer a genuine feel-good factor for your supporters
People donate to charities because it feels good — helping other people, animals or the planet in a time of crisis. By offering a structured way for them to help as much as they can, even in smaller and more distributed amounts, you can maximise their sense of altruism.
Plus, by scheduling their payments ahead of time, you remove the risk of manual error or glitches which might put them off. Instead, you create and nurture a connection with them.
If you think about it in terms of online consumer behavior, it's not all that different. Subscription-style purchases have become more popular in recent years — they help build affinity between people and organizations. Consumers want a simple, automated model where they don't have to think about the process and know where their money is going, be it a beauty subscription, Amazon Prime or a non-profit organization they're deeply passionate about.
You create convenience for your donors by automating debit schedules
Pre-authorized regular payments make the whole process easier for you and your donors. Once your donor has set up their recurring donation, they do not need to do anything else — the renewals will process automatically. That means less work for them, and less for you.
Should your non-profit use recurring donations?
As we've seen, recurring donations are an incredibly valuable form of donation, and they can be helpful for most non-profits.
Recurring donations will reduce the cost of your fundraising while providing you with a reliable source of revenue. A loyal group of supporters will bolster your non-profit and help you through quieter periods.
It takes time to build up your recurring donations, but they are worth the investment. Donors who are hesitant to make a larger $50 or $100 donation, may be more comfortable with a recurring $10 monthly donation. In the end, those smaller, regular payments add up to more than that one-time donation.
Ready to get started with recurring donations?