Make Giving Personal with Donor Comments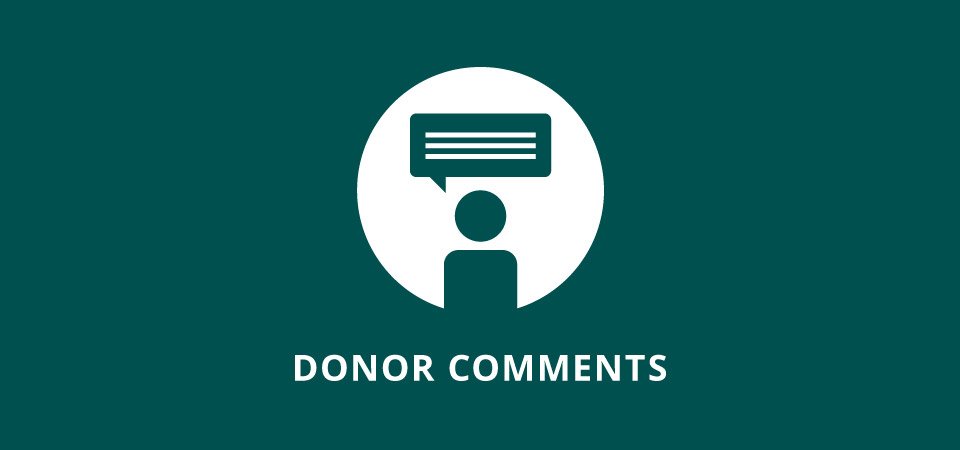 Today we're excited to release our latest extension, Charitable Donor Comments, allowing your donors share a message or story when they donate.
We have focused heavily on seamlessly integrating comments into the Charitable experience. Comments are plugged into the Donors widget automatically and can optionally be included in the discussion area on campaign pages.
Special attention has been paid to make sure comments also work perfectly alongside Anonymous Donations.
Highlights
Easily tweak the comment field settings via the WordPress Customizer.
Manage donor comments through the Comments area in your WordPress dashboard.
Respect donor anonymity when comments are left by anonymous donors.
Include comments in donation emails, like the donation notification for website admin.
Automatic spam checking with Akismet.
Get it today
Charitable Donor Comments can be purchased on its own, but for the best value, we recommend getting it in one of our packages. It is included in the Starter (Complete Bundle), Plus and Pro packages.