Charitable Annual Receipts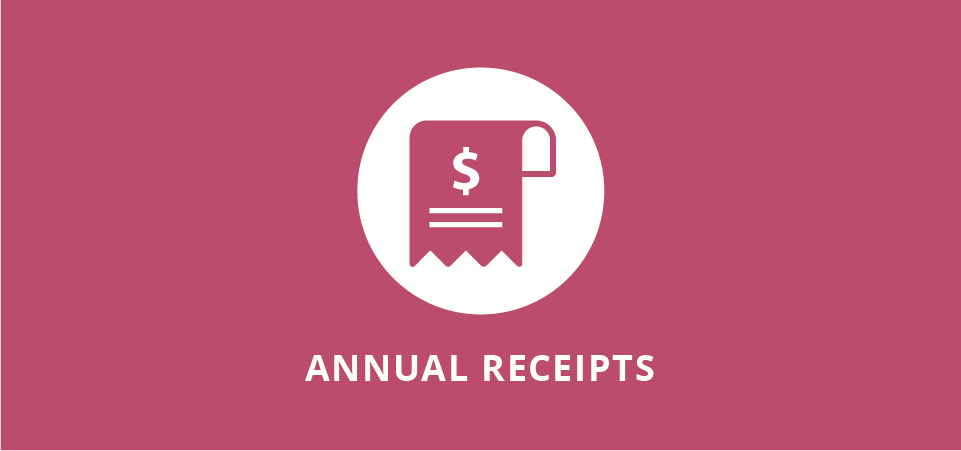 Help your donors with their record keeping by providing annual receipts, accessible online and easily downloadable. With Annual Receipts, your donors can easily download their annual receipts for any years in which they have made a donation.
Up and running in less than a minute
Creating an Annual Receipt page should be easy and intuitive. Unlike other donation plugins, Charitable's Annual Receipts extension doesn't come with a long list of settings requiring you to guess what each setting does. Charitable takes the guesswork out of building your Annual Receipt page.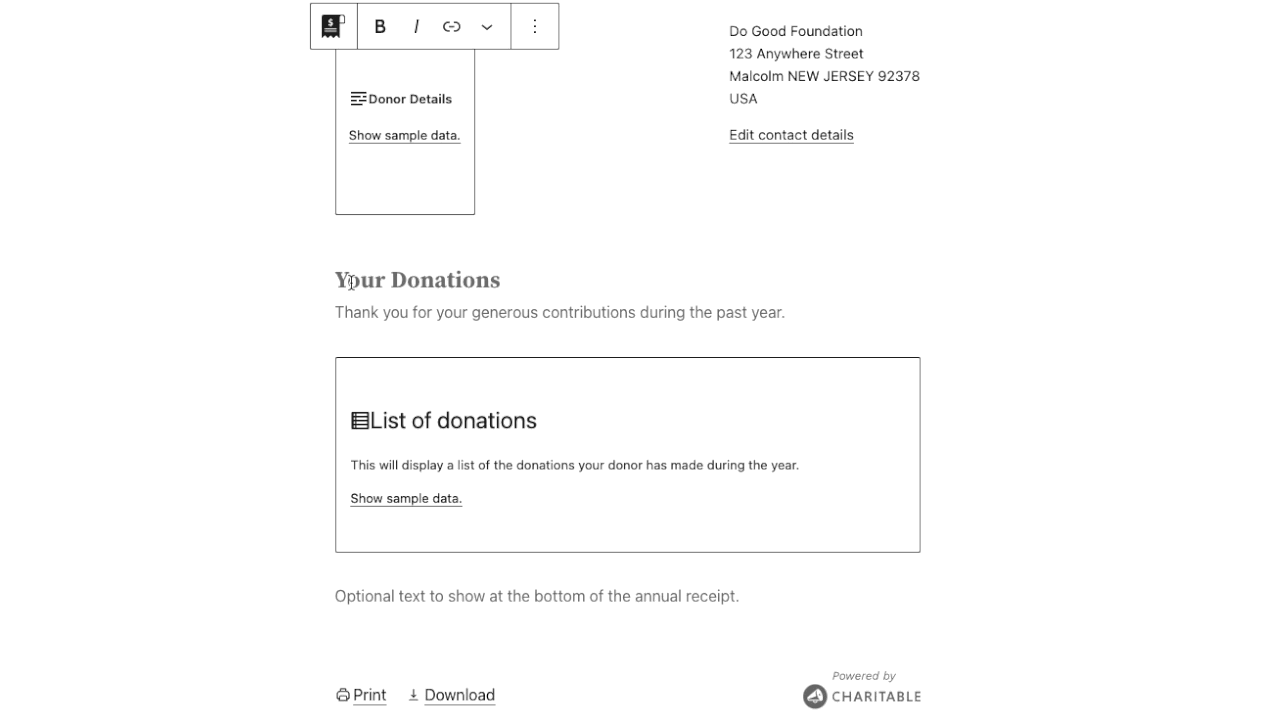 You can build your Annual Receipt page in the WordPress editor in no time at all, while enjoying a live preview so you can see what an annual receipt will look like for your donors. Simply create a new page, add the Annual Receipt block, and tweak the settings to suit your needs.
The Annual Receipt block allows you to customize the headline and add text above or below the list of donations, so you can easily satisfy any legal requirements your non-profit may have for your receipts.
Get creative
One benefit of the Annual Receipt block is that you can also tailor its design to your needs by customizing the colour of the text and the background used for the annual receipt. You can even set up interesting background gradients to really make your annual receipt stand out.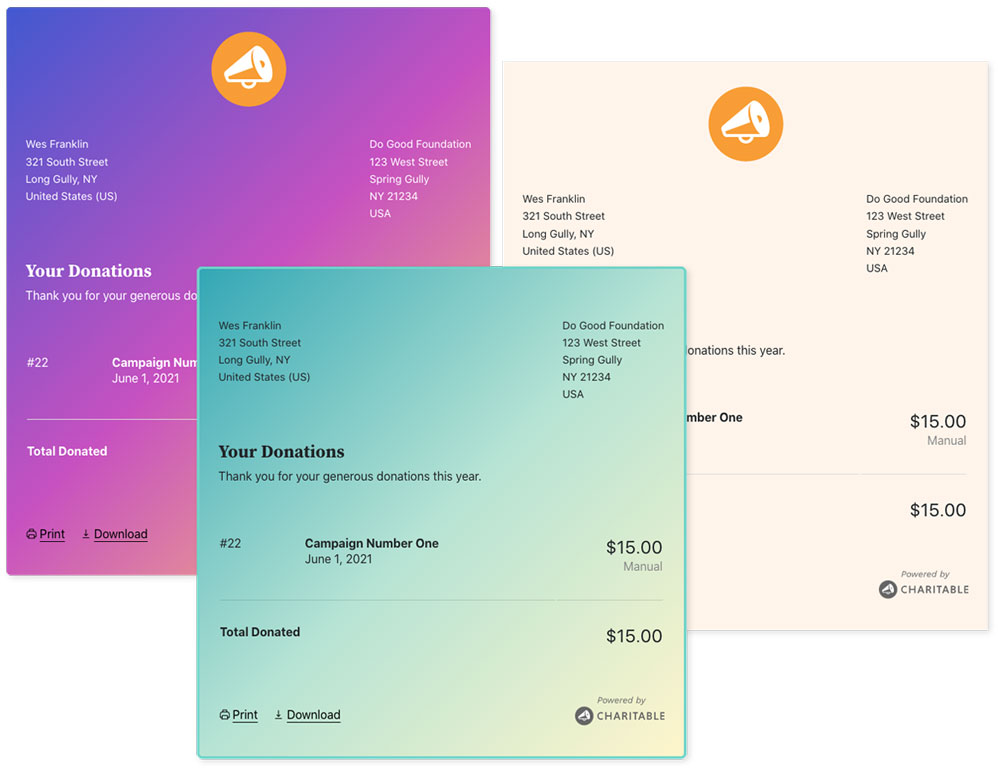 Create a unique annual receipt design with text and background colour settings.
And as a little bonus for those of you early adopters using a Full Site Editing-enabled block theme, you can also tweak the borders of the annual receipt.
Your donors can print and download their annual receipt
Your donors can securely access their annual receipt on your website. From there, a single click is all it takes for them to download their receipt or get a printable version.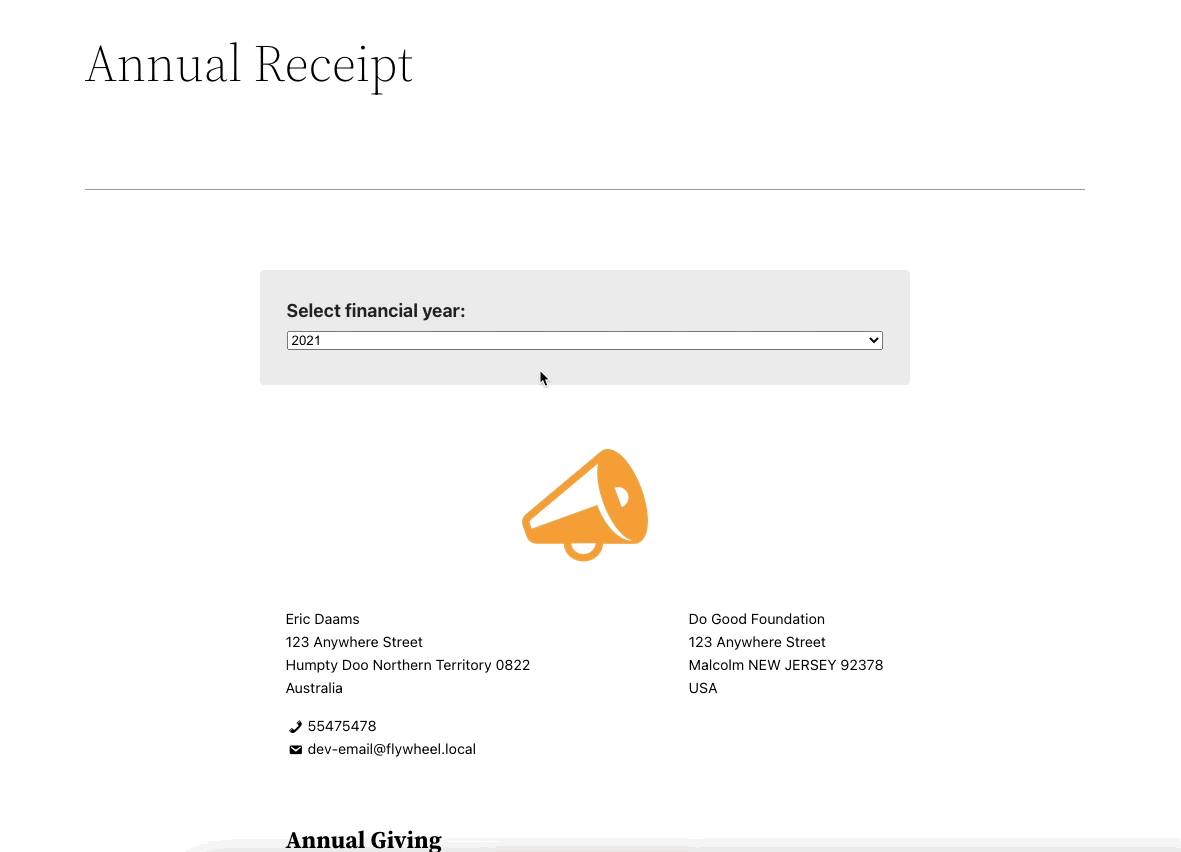 Set the end of financial year date
Every country has their own date to mark the end of financial year, and the Annual Receipts makes it easy to set up the correct date for your organization.
Not a fan of blocks? Use the shortcode
You may not be a huge fan of the WordPress block editor, or you may be using a page builder that doesn't allow you to add blocks. For you, we have created a powerful shortcode with nearly all the same capabilities of the Annual Receipt block. You won't have the same live preview and intuitive interface, but the shortcode gives you the flexibility to create an Annual Receipt page for your donors.
The unique styling capabilities available with the block are not available with the block, but with custom CSS you can tweak the appearance of the receipt to suit your needs.
More information
Get started with the Charitable Annual Receipts setup guide.
Minimum requirements:
PHP 7.2+
Charitable 1.6.57+