The Beginner's Guide to Peer-to-Peer Fundraising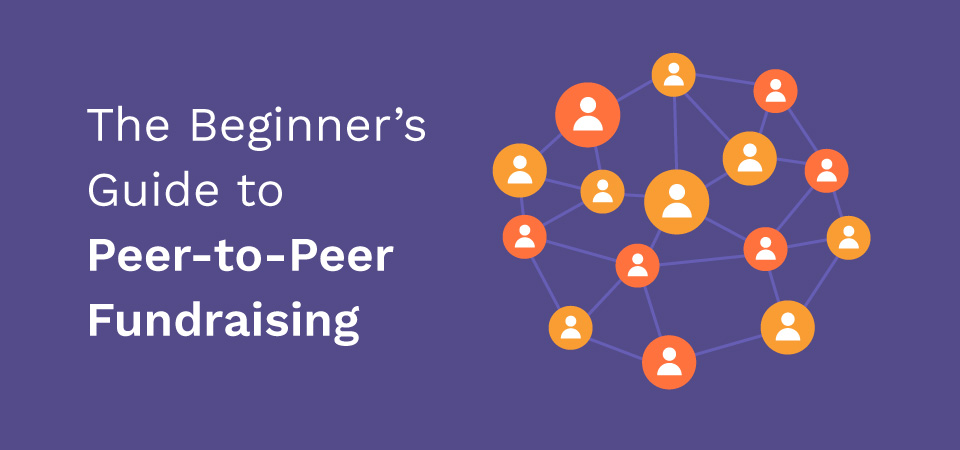 The global COVID-19 pandemic has thrown the world into chaos, and non-profits are no exception. You are struggling to keep your team safe, while working overtime to provide the help and assistance that is so desperately needed right now.
And on top of that, fundraising events and other offline fundraising strategies are getting shelved for the near-term future. How will your non-profit continue raising the donations it needs to do its work?
Peer-to-peer fundraising is no silver bullet. But with more and more people stuck at home and spending more time online, it could be a powerful way for your non-profit to fundraise and spread awareness, creatively and affordably.
Read on to find out why peer-to-peer fundraising is so effective, how your non-profit can get started — and how one non-profit's peer-to-peer fundraising campaign provides a useful model for fundraising in the time of coronavirus.
What is peer-to-peer fundraising?
Peer-to-peer fundraising enhances the traditional approach to online donations. Instead of spending time and resources promoting your cause and asking for donations, your non-profit can focus on creating a network of passionate supporters who fundraise alongside you.
With more and more people stuck at home and spending more time online, peer-to-peer fundraising is a creative way for your non-profit to fundraise and spread awareness, affordably.
What does that look like in practice?
You create a fundraiser registration form on your website and invite your supporters to fundraise on your behalf.
Your fundraisers create their own fundraising pages, with donations to their page going straight to your non-profit.
Your fundraisers share their page through social networks, email and online with their families and friends.
You counsel, support and coach your peer-to-peer fundraisers, helping them to make their fundraising page a success.
What are the benefits of peer-to-peer fundraising?
It might seem like a little extra way to go for a campaign, but the benefits of peer-to-peer fundraising go a long way towards helping nonprofits enhance their reach.
By the time your campaign wraps up, you will have raised more money for your cause, expanded digital outreach, tapped into new audiences who want to hear your message and built deeper connections with your supporters.
Peer-to-peer fundraising makes the most of limited resources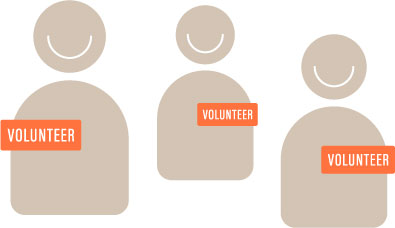 Non-profits are all too familiar with resource constraints and often have to be creative where they can. But when you have a team of volunteers excited to help you reach your goal, you'll notice your online fundraising grows far quicker.
Together, you can augment your donor efforts individually and leverage on each other's skills – whether that's building a creative slideshow, getting out there and rallying or using social media targeting – for a collective goal.
Peer-to-peer fundraising builds on existing circles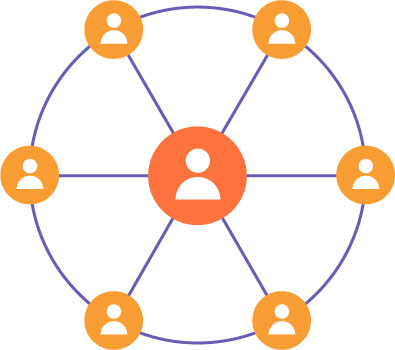 Traditionally, fundraising teams could spend weeks creating relationships with donors and building up connections to get investment. This approach takes a lot of time and also costs money — and as a nonprofit, your causes simply can't afford to wait.
With peer-to-peer fundraising, you can quickly reach your own network and as well as your fundraisers'. Instead of only relying on your ability to build relationships and trust with potential donors, you leverage the relationships that your fundraisers have already created.
Peer-to-peer fundraising is based on word-of-mouth marketing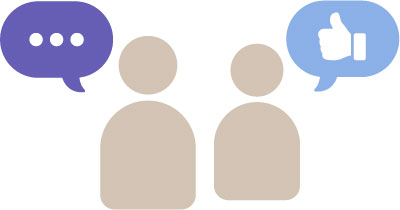 Peer-to-peer fundraising borrows the elements from the most effective type of marketing — word-of-mouth!
When your fundraiser shares your cause with a friend, their friend has two things to decide:
Do I trust my friend?
Do I support the cause they are sharing with me?
Chances are, your fundraiser already has their friend's trust, so the key challenge is in communicating why the campaign is worth supporting.
And remember: When your fundraiser convinces a friend to support your cause, that friend could become your next fundraiser, actively sharing your campaign with their network — that's the ripple effect of word-of-mouth marketing!
Peer-to-peer fundraising is completely organic

You and your supporters are creating the narrative together, leveraging each other's networks and working through established trust. Unlike a traditional non-profit campaign run through paid ads, newsletter outreach and other external messages, peer-to-peer fundraising relies on your own organic networks — not ones you have to pay to reach.
Trust in your organic networks! People have a powerful personal connection to your campaign through your fundraisers, making them much more inclined to believe in your cause.
Peer-to-peer fundraising offers plenty of room for creativity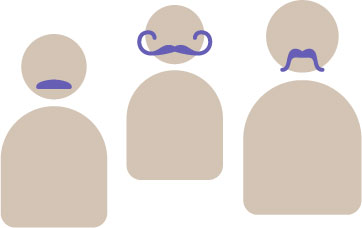 Everyone's working towards the same goal here, but your team can be as creative as they want in attracting support.
Consider well-know charity Movember, which campaigns for men's health — from fighting testicular cancer and prostate cancer to raising awareness on men's suicide. Their collective peer-to-peer efforts have raised awareness while growing donations organically.
Movember encourages men around the world to grow a mustache – a "Mo" – to raise awareness for these issues and inspire donations.
When someone signs up to grow a "mo", they get their own fundraising page, a space that they can share with others and where they can include a personal message, explaining why the cause matters to them.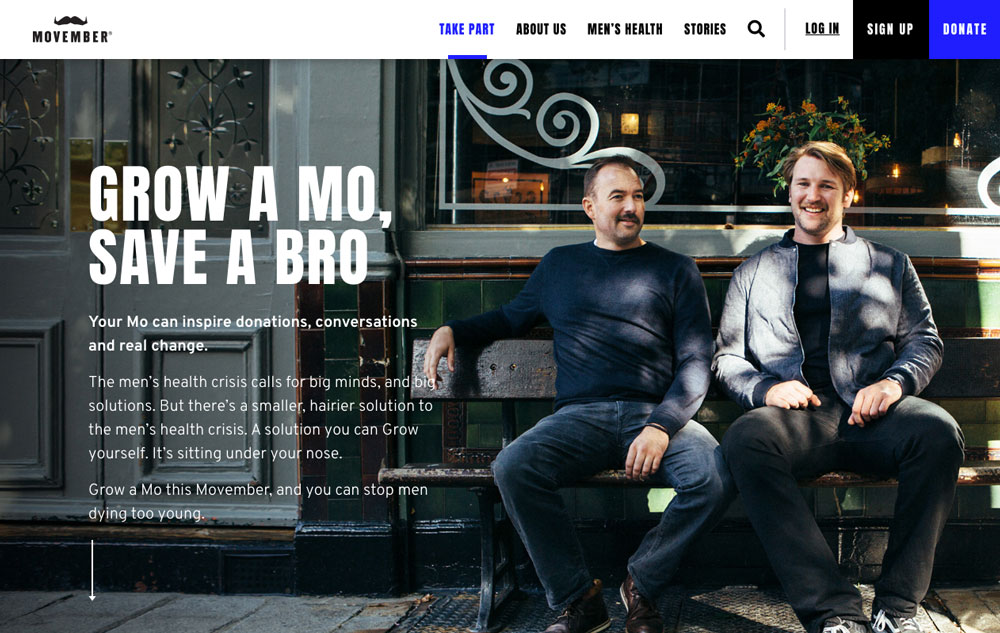 Donations to their fundraising page will support Movember, but when you donate to your friend's page, you feel like you're supporting your friend and getting behind the cause with them.
Peer-to-peer supporters for Movember share their progress via the fundraising page and social media, and use the support page for guidance on making their individual campaigns as successful as possible.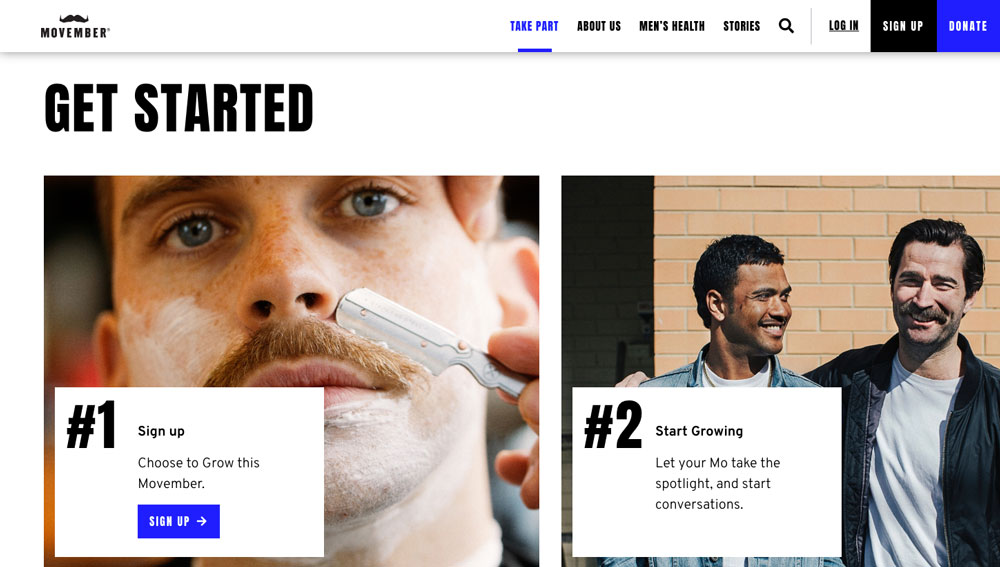 Movember showcases their fundraisers, especially those who go to a lot of extra effort in creating their own movements for the same pledge. The charity uses a leaderboard page to spotlight those who have raised thousands for the cause.
And it doesn't stop there. Events like bake sales, charity runs and balls play a huge part too, and these are shared through fundraisers' social networks, again boosting awareness.
It was this influence of this wider peer community, both online and in real life, that made Movember such a success when its first campaign went live in November 2011. Since then, they have raised millions.
Looking for more inspiration? Check out these three peer-to-peer campaign strategies.
How can I get started with peer-to-peer fundraising?
Ready to get started with peer-to-peer fundraising?
While online fundraising platforms such as Classy, Raisely and CauseVox can help you get started with peer-to-peer fundraising, hosted platforms like this often charge fees for every donation you receive, or bill you monthly, with costs scaling up as you add more contacts or fundraisers.
In other words, the more successful your campaign is, the more money you have to pay.
Instead, consider creating your own peer-to-peer fundraising platform, powered by WordPress and Charitable.
If you are already using WordPress, your peer-to-peer fundraising campaign will become an extension of your website.
If you are already using WordPress for your organization's website, your peer-to-peer fundraising campaign will become an extension of your website, sharing the same look and feel. Plus, with WordPress, you are using a platform that you can enhance with plugins and themes — and for those of you who know a little bit of coding (or have someone on your team who does), WordPress can be customized to your heart's content.
Create your platform
Our Charitable Ambassadors plugin provides all the key features you need to build your peer-to-peer fundraising campaign on WordPress, without any coding being necessary.
It gives you a page where your supporters create their fundraising page quickly and easily. Once their fundraising page is up and running, your fundraiser's friends and family can begin donating to the fundraiser's page, with Charitable securely processing the donations and providing you with a record of all the donations your organization has received, broken down according to which fundraising page received the donation.
With detailed documentation and our support team ready to help when you need it, Charitable is a low-cost but powerful way to run your peer-to-peer fundraising campaigns.
Create your narrative
With your platform set up, it's time to carve out your narrative.
What is your campaign about?
Who will it speak to?
Why does it matter — and how will you show people it matters?
Do you have a "branded" voice, or specific imagery you want to use to project a story?
Answer these questions and you'll begin developing an idea of how to share this message across you and your fundraisers' networks.
Need some inspiration?
Here are some more great examples of peer-to-peer fundraising campaigns powered by Charitable.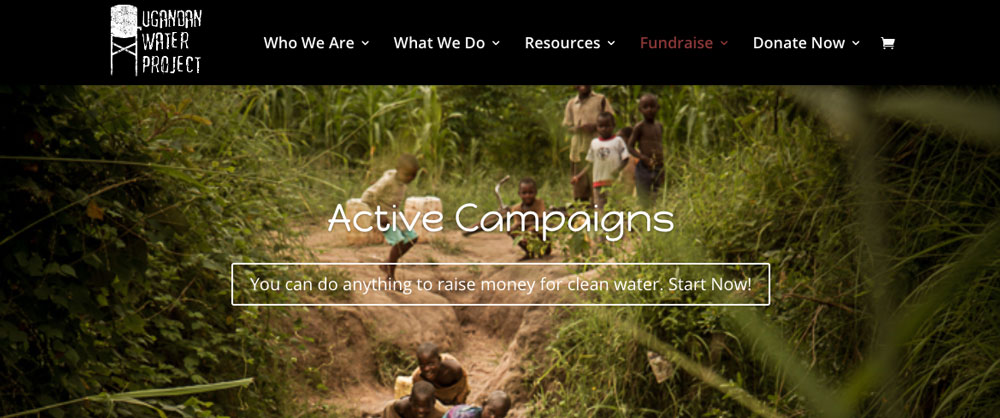 Ugandan Water Project's mission speaks through impactful imagery and minimal copy. Photography, a clear call to action that empowers all, and a blog-style format that endorses donations natively in those spaces.
Worth noting is the Ugandan Water Project's Virtual 5K 2020 event — an event that could perhaps serve as a model for organizations looking for creative ways to fundraise in a time of coronavirus.
The Virtual 5K event brings people together (virtually) to raise money and awareness for the Ugandan Water Project.Supporters anywhere can create a fundraising page for the organization and share their commitment and passion for the cause with friends and family.
Find out more about this incredible mission here.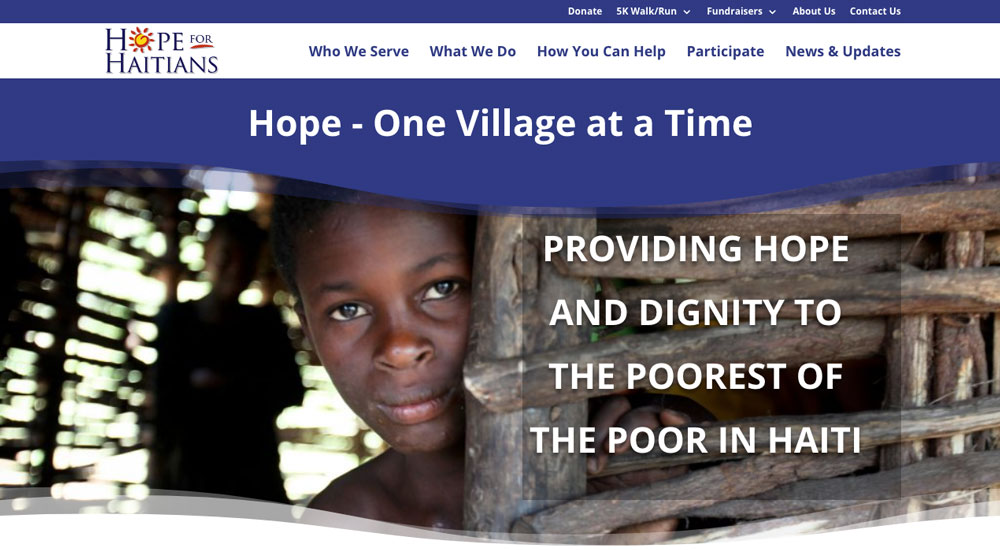 Hope for Haitians offers homes, safe water and sanitation, and community development for some of Haiti's deprived areas. Since 2001, they've helped over nine million people, providing locals with educational materials and long-term sustainable solutions.
Their page is both media-driven and copy-driven, using engaging messaging and images to get to the point and show you their valuable work.
They have a "Participate" section which shows how you can get involved by becoming an "Ambassador of Hope", offering tips on how to create your own peer fundraising page to help their cause.
Discover their long-term sustainable work here.
Connect with your peers — and support them!
Once you've set up Charitable Ambassadors and have a team of peer-to-peer fundraisers excited to share your mission, do your bit to actively support them through their journeys.
You may create a centralized messaging service for organized volunteers to take part in – be it a Whatsapp group, Facebook Messenger or a Slack channel – and use this to share tips and experiences, while fostering a sense of community and collaboration.
By actively reaching out to your fundraisers, you will keep them excited and feeling supported, instead of getting demotivated or feeling lost.
Ready to try peer-to-peer fundraising?
Peer-to-peer fundraising is a powerful way for non-profits to grow their reach and collect more donations. Think of it as an organic, word-of-mouth marketing approach, designed to spread awareness of your cause in the most effective way possible.
Peer-to-peer fundraising is a powerful way for non-profits to grow their reach and collect more donations.
It also doesn't need to be expensive. With Charitable, you can run peer-to-peer fundraising campaigns through your WordPress website, without having to settle for the cost and inflexibility that comes with hosted fundraising platforms.
Ready to get started?
Start collecting donations with WordPress today
Join 10,000+ non-profits raising more money online with Charitable.