How to Write a Non-Profit Business Plan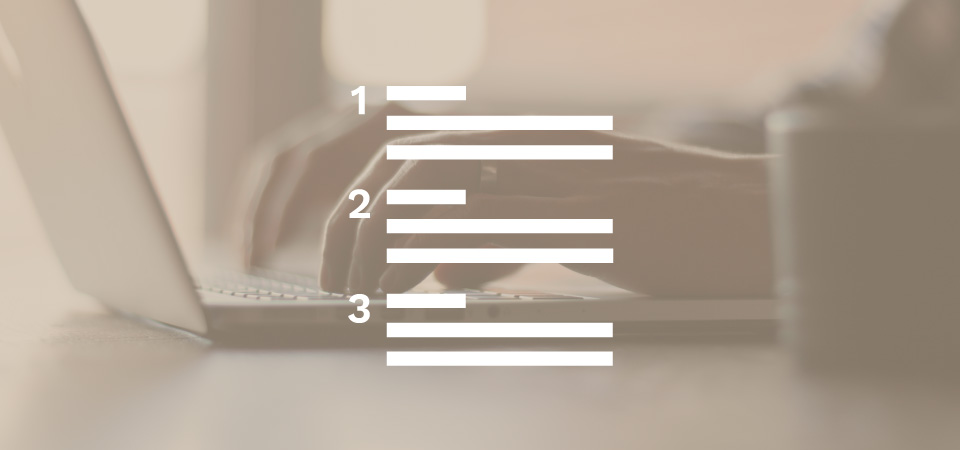 So you've got a big idea and an even bigger heart, and you're eager to get your non-profit started ASAP. Not so fast! Without a plan, it'll be tough to gain momentum for your mission. Before you start printing out flyers and soliciting donors, take the time to learn how to write a non-profit business plan that will set you up for success.
What is a business plan?
Before we get into the details of how to write a business plan, let's define what it is. A business plan details the services or products your non-profit provides, the people on your team, the community you serve, your non-profit's financials, the goals you plan to achieve, and how you're going to achieve them.
But wait … is a non-profit a business?
"But my non-profit doesn't sell anything!" you might object. While that may be true if you rely strictly on grants or donations, non-profits can and do sell goods and services. And a non-profit is still considered a type of business. Here's how Investopedia defines a business:
"An organization or enterprising entity engaged in commercial, industrial, or professional activities. Businesses can be for-profit entities or non-profit organizations that operate to fulfill a charitable mission or further a social cause."
Why does my non-profit need a business plan?
There are several reasons why a non-profit needs a business plan, including:
It increases your chances of success. Research shows that businesses with a plan grow faster and are less likely to fail.
It can help you reach your goals. One study found you are more likely to achieve your goals when you write them down.
It helps you get a business loan. Getting a business loan as a non-profit is hard enough as it is. Boost your chances of getting approved by showing that you have a plan in place for paying that loan back.
It helps you win grants. Many non-profits rely on grants to make an impact. Having a business plan will show that you're a legitimate non-profit with a strategy to achieve your goals.
It can attract board members. Before anyone comes on board, they want to make sure they're getting into something stable and primed for growth. Hand a potential board member your business plan to reassure them that you've carefully thought through every aspect of your organization.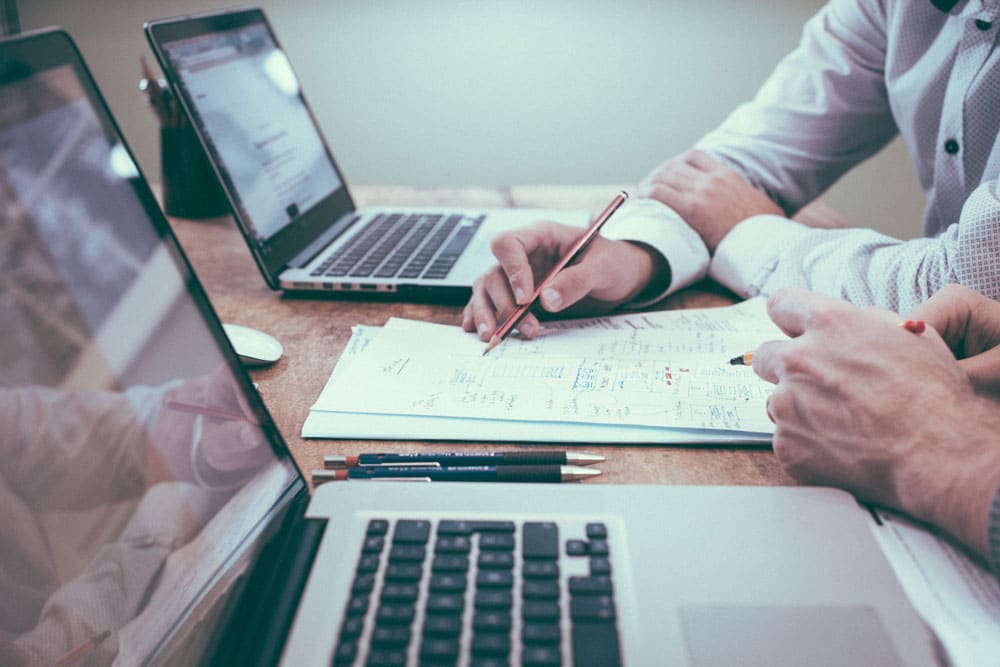 The parts of a non-profit business plan, with examples of each
Before you begin writing any sections of your business plan, ask yourself this: "Who is my audience?" If you're writing a business plan to keep you on track to reach your goals, that's one thing. But if you're writing a business plan to persuade a banker to give you a business loan, that's another. For the latter, for example, you might want to have a more detailed financial section that makes a strong case for your solvency. It's good to have more than one version of your business plan, each catering to a specific audience.
Executive Summary
Think of it as the who, what, when, where, how, and why of your nonprofit. Start by answering the following questions:
Who is on your non-profit's team? Who does your non-profit serve?
What does your non-profit do? What does it provide or sell? What are its goals?
When was it established?
Where is it located?
How do you plan to reach your goals? How do you plan to get funding/donations?
Why does your non-profit exist? This is the perfect place for your mission statement.
Below is an excerpt from the executive summary of Culina's business plan. It does a great job of answering all of the above questions concisely.
"Fast Facts:
Founded: 2013
Headquarters: San Francisco, CA
Founder: Kent McClure
Market Size: $12.5 billion
Target Audience: Homeowners; property managers; insurance providers.
Quick Description:
Culina is a San Francisco-based IoT and home automation company. We design an advanced smart hub technology that enables users to interconnect and remotely monitor all of their cooking devices and kitchen appliances through a single user-friendly platform.
Our Mission:
To make homes smarter, more connected, and safer for families while helping them save money and conserve energy through the power of affordable, automated technology."
Products, Programs, and Services
In this section, describe the ways you'll raise money and serve your community. Be as detailed as possible. Below is an example from Bplans' nonprofit catering business template for a fictional business called Catering for Kids. Notice how it details every menu item, instead of keeping it general.
"Food Product Descriptions
Boxed lunches: a sandwich or salad with dressing packet, deli salad (i.e. pasta salad or cottage cheese, cinnamon and fresh fruit), fresh seasonal fruit, chips and a cookie. Sandwich or salad options will include:
Roast beef and havarti dill sandwich;
Avocado, smoked turkey, lettuce and tomato sandwich;
Chicken caesar salad sandwich;
Chicken salad with red grapes croissant sandwich;
Garden hummus and provolone sandwich;
Hawaiian sunrise with turkey ham;
Pear, walnut and goat cheese salad."
Customer and Market Analysis
As with any business, you need to prove that there is a market for your non-profit.
In this section, describe the customers you serve, including demographics such as income, location, and education level. How many potential customers are there? What are their needs? And how will you meet them?
This is where you prove there is a big enough pool of people and a big enough need so that you can make revenue and make a difference.
For inspiration, here's an excerpt from a children's non-profit in Mozambique:
"Seed of Hope's program reaches around 100 children, boys and girls ages 3 to 18 years old, from three neighboring communities of Maputo. Many of these children are workers in the dump, leaving them without the economic means to go to school. The project also reaches about 25 adults and youth who are workers of Hulene Dumps, of which some are homeless."
Organizational/Team
This is where you list and describe the important members of your team and their roles. Make sure to include details that highlight how their experience will help your non-profit achieve its goals.
Here's an example:
"Mary Johnson has been appointed as the events coordinator for [Non-profit Name]. With more than 10 years of experience planning fundraising events in the mental health space, Mrs. Johnson has the skills and network to help us end mental illness stigma and reach our goal of $250,000 in donations within the next 12 months. She is already responsible for helping us reach 30% of that goal thus far."
Operational Plan
As its name suggests, this section will describe how your non-profit will operate, including the legal structure, organizational structure, management team, location, product development, inventory, and any other processes you have in place for the products, programs, or services you'll provide.
Here's an example from Way to Work's business plan:
"Goodwill will hire a full-time program manager whose sole responsibility is the day-to-day management of the Way to Work direct services and its three member staff. The Way to Work program manager and staff will be located in Elizabethtown at a location yet to be determined. The program manager will report directly to Goodwill's regional manager of Program Services."
Marketing Plan
Marketing will be crucial to achieving your non-profit's mission because it's how customers and donors alike will learn about what you do and how you help the community. In this section, come up with a detailed plan for how you will get the word out about your non-profit and how you will attract customers and donors to your cause.
Here's an example from Bplans' non-profit law business plan, written for a fictional law firm called Advocates for Legal Equal Access:
"Al will use his marketing skills learned in his MBA studies to market Advocates as an organization that offers public interest support for the greater Portland community. Approximately 40% of Al's time will be spent fundraising/marketing. A lot of this time will be spent traveling around and meeting with the different leaders of the organizations and convincing them that Advocates is a well run organization, deserving of the company's support."
Notice how granular it gets, even specifying the percentage of time Al will spend on fundraising and marketing.
Impact Plan
Unlike for-profit business plans, your non-profit business plan will have a section on impact. This is where you will talk about your overall vision. How do you hope to change your community for the better? And get specific: What does "better" look like?
A great example of a detailed impact plan is from Kroger's Zero Hunger | Zero Waste social impact plan. Though not part of a business plan, it features precisely the kind of detail needed in a nonprofit business plan. It begins with a clear, concise goal: "Kroger's plan: To end hunger in our communities and eliminate waste in our company by 2025." And it's backed up by specific action steps, such as:
"Establish a $10 million innovation fund through The Kroger Co. Foundation
Accelerate food donations to give 3 billion meals by 2025
Donate not just more food, more balanced meals"
Financial Plan
Here, you will include your current funding, revenue, expenses, assets, and liabilities. You can add graphs to make it more comprehensive, as well as include financial projections. This section is especially important if you're soliciting donors or trying to get a bank loan.
Appendix
If you have additional supporting documents you'd like to add to your non-profit business plan, you can add it at the end in the appendix. Here, you can insert brochures, annual reports, or strategic plans.
Free non-profit business plan templates
If you need more inspiration for your non-profit business plan, check out some of these free samples and templates:
For success in the future, get started on your non-profit business plan today
Having a business plan for your non-profit comes with a ton of benefits, including keeping you aligned with your mission, increasing your chances for success, and attracting major donors.
And now that you know how to write a business plan, you can see it doesn't have to be a tedious, drawn-out process! In fact, the simpler, the better. Start with one of the free templates recommended above, and soon, you'll be well on your way to a complete roadmap to success.
Start collecting donations with WordPress today
Join 10,000+ non-profits raising more money online with Charitable.