Matchme: A Crowdfunding Platform for Donation Matching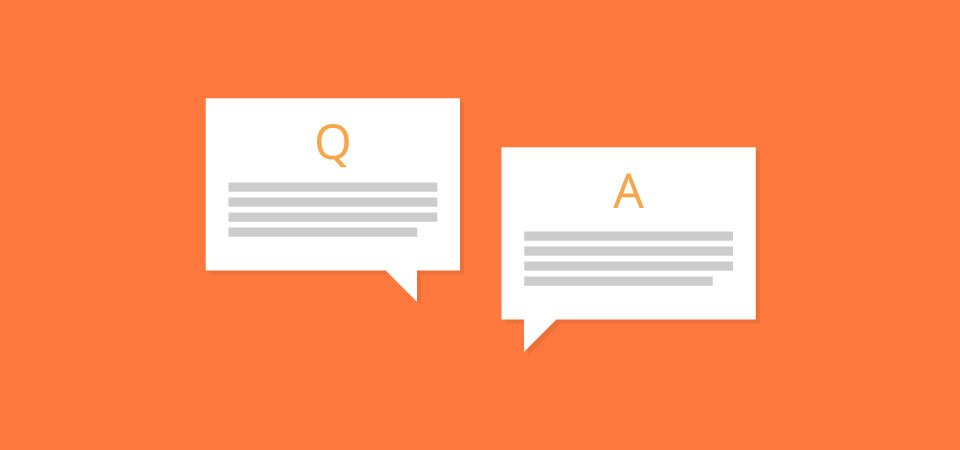 An interview with Jeremy Peskin, Co-founder and President of Matchme.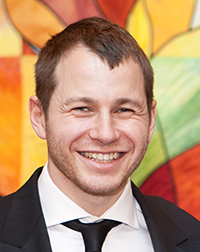 A few weeks ago, Matchme.org launched as a free donation matching platform, connecting non-profits with businesses that want to make a social impact.
The website launched at an interesting time. Google's matching donation campaign for Syrian refugees raised an impressive €10 million, showing just how big an impact businesses can have when they put their weight – and money – behind a social cause they care about.
I chatted to Matchme's co-founder and President, Jeremy Peskin, to find out more about the vision behind Matchme.
Your first two campaigns went live on Matchme a couple weeks ago. What has the response been like so far?
The response has been extremely positive. We launched with a single campaign and within two days, that campaign was almost halfway funded and we were able to launch another campaign for a great nonprofit. We've already raised thousands of dollars for some really important causes.
Off to a great start then! Tell us a little about the two campaigns that are running now. 
Our first campaign is for The National Diaper Bank Network. This is an organization that is helping to solve a crisis in the US that too few people know about: one in three families need to choose between the cost of food and diapers. All donations are being matched by The Paint Bar – a paint and drink bar in Boston owned by a mother and daughter. When they heard about Matchme a couple of months ago they reached out to us and asked if they could use our platform to raise awareness for this issue.
The second campaign is for Rebuilding Together Boston, which helps lower income family maintain their homes. Donations are being matched by BuzzBuzzHome, a website for people to find new homes. I love that this is a really great example of strong strategic alignment between a for profit business and a nonprofit that's making a big impact.
I like the way you have businesses taking the initiative with starting campaigns that can help nonprofits. 
Has it been hard finding businesses that want to sign up?
Not at all so far. In fact, The Paint Bar campaign came to us months before we even had a website so the hard part was telling them they had to wait. BuzzBuzzHome got involved within a couple days of launching. However, these are businesses that are already on the vanguard on corporate social responsibility. I'm very curious to see what challenges are in store for us once we begin focusing on businesses that have not yet necessarily taken up social impact as a priority.
Tell me a little about where the Matchme story began. When did you first come up with the idea? 
There was no lightbulb moment. I think that Elie and Anya have always been thinking about how to make fundraising more effective and innovative for nonprofits since that's their background. When the ALS challenge was so incredibly successful last year we were amazed at the positive viral impact that social media can have. At the same time, my wife and I had tried to have our donation to a major nonprofit matched and had to wait two weeks before the organization could get back to us with a matcher – which just didn't make sense in the age of social innovation. These experiences all came together during a brainstorming session one night at my family's cabin up in Canada. The next day we came up with the name and started wireframing the website.
You mentioned Elie and Anya's background with nonprofits. What is your background? 
My experience is in finance and law. I worked in investment banking and then at a corporate law firm, which makes me well equipped to handle the business side of the start up but completely helpless and dependent on Anya and Elie for understanding the nonprofit world. It's really great to have them and the passion that they bring to the project.
Had any of you had experience with creating a website like this before? 
Only Isaac, who's an MIT-trained software engineer. The rest of us were completely new to web development. It's amazing how many great resources are available online to get started though. Having the Charitable plugin has been extraordinarily helpful so that we didn't have to start from scratch, and our users love Reach's interface. To customize our site, I was able to learn a lot of front-end development skills pretty quickly on sites like Treehouse and Codecademy.
Great to see you learning some front-end development skills — I would recommend that for anyone who wants to start a web-based business. 
What led you to use WordPress as a foundation for Matchme? 
That was actually Elie's idea. At the time, I thought that WordPress was just for blogs and I was pretty skeptical. Then he showed me some of the amazing crowdfunding platforms that could help us avoid starting development from scratch and I thought, "Ok…maybe this could work."
And has it lived up to expectations for you? 
For now, it does exactly what we need it to do. As we scale and begin to add more unique features we might have to break out of the WordPress environment, but we're not there yet.
I like that idea of using WordPress as a way to get an MVP released. 
What would you say have been the biggest challenges you have faced with getting Matchme up and running? 
By far the biggest challenge has been getting rid of the types of fees that crowdfunding platforms generally take out of donations to nonprofits. We really wanted to charge as little as possible and we have managed to reduce fees to about a third of what other platform charge (e.g. 2.9% vs 9%), but it has at times been a frustrating process. I don't want to get too much into the weeds of the tax mechanics involved in crowdfunding for a 501c3 US nonprofit, but we've had to figure out creative ways to exclude some middlemen.
What suggestions would you have for someone that is just starting out with the process of building their own crowdfunding or fundraising platform?
I think that differentiation is key. There are a lot of crowdfunding platforms out there so if you really want to contribute a valuable product, it's important to think about what people want but don't have. For us, it was a super fast, free and efficient way to get donations matched. I'm sure there are still a lot of great ideas out there for new startups in the crowdfunding space.
I have to agree with the need for differentiation. That's so critical in the crowdfunding space.
Thanks for your time Jeremy! Any final thoughts you would like to share with readers? 
Thank you! And yes, come check out Matchme. We're still in a limited beta phase and we're rolling out campaigns gradually but we love adding new signups and will make sure that everyone on our waiting list gets a chance to launch a free campaign soon.
---
We hope you enjoyed the interview with Jeremy! If you enjoyed this interview, subscribe to our blog to receive future blog posts like this directly in your email inbox.
If you would like to find out how you can use Charitable on your website, we would love to hear from you.
[postmatic_subscribe_widget]