Why We Moved to a Pay What You Want Model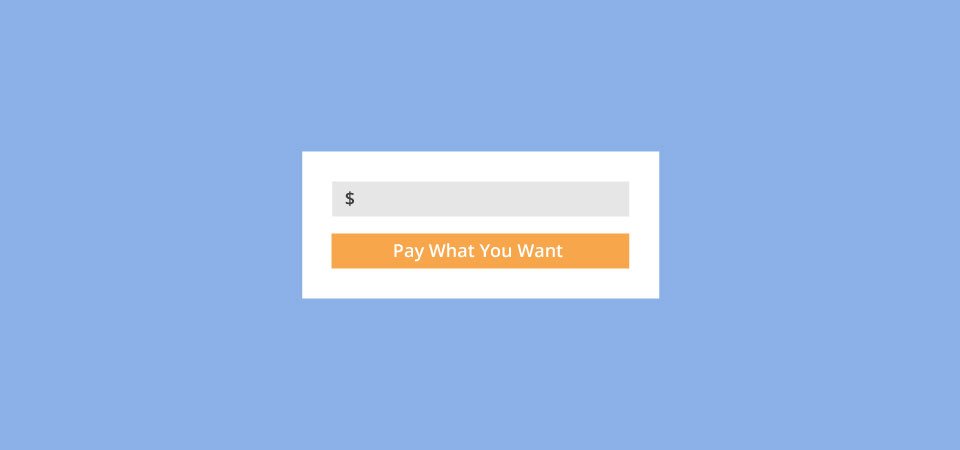 We had a mini relaunch here on WPCharitable last week. The homepage got a refresh, we rolled out our theme Reach, and we launched a new Charitable Plus package to complement Charitable Pro.
But the bit that I want to talk about today is why we decided to move to a Pay What You Want pricing model for the Pro and Plus packages.
How does Pay What You Want work?
Normally, when you buy something, the store tells you how much to pay. If the price tag reads $5, you pay $5. Five dollars is a fixed price, chosen by the store based on what they know about how the product sells.
Pay What You Want gets rids of the fixed price. Instead of telling you how much you need to pay, it asks you to decide what the product is worth to you and asks you to pay accordingly.
In Charitable's case we decided to set a minimum price for the Pro and Plus packages. You can pay the minimum or anything over that. The choice is yours.
But… why?
Pay What You Want lowers the barrier to entry, so we can make our premium features accessible to non-profits with tight budgets. The minimum price for either package represents a savings of over 50% when compared with the price of purchasing all the extensions individually.
Of course, both of these packages still cost something. In order to serve you in the long-term, we have to make our business sustainable. But the question we're asking ourselves is: How can we build a sustainable business founded on generosity?
That's why Pay What You Want excites me. It's not just about us lowering the price; it's also about customers being able to pay more if they can afford it and want to support us. It's not a problem if a customer can't pay over the minimum price — we still love them and give them all the support they need. But the surprising thing is that when given the choice, many customers do choose to give extra.
I find that incredibly humbling and rewarding.
---
p.s. Before we wrap this up, I'd like to give a quick shout out to @elliott_stocks. We used his Custom Prices add-on for Easy Digital Downloads, which turned out to be the perfect plugin to help us set up Pay What You Want pricing for the packages.
p.p.s. If you haven't already, you really should check out our packages. 😉