Top Ideas for Nonprofit Organizations to Explore in 2022: Complete List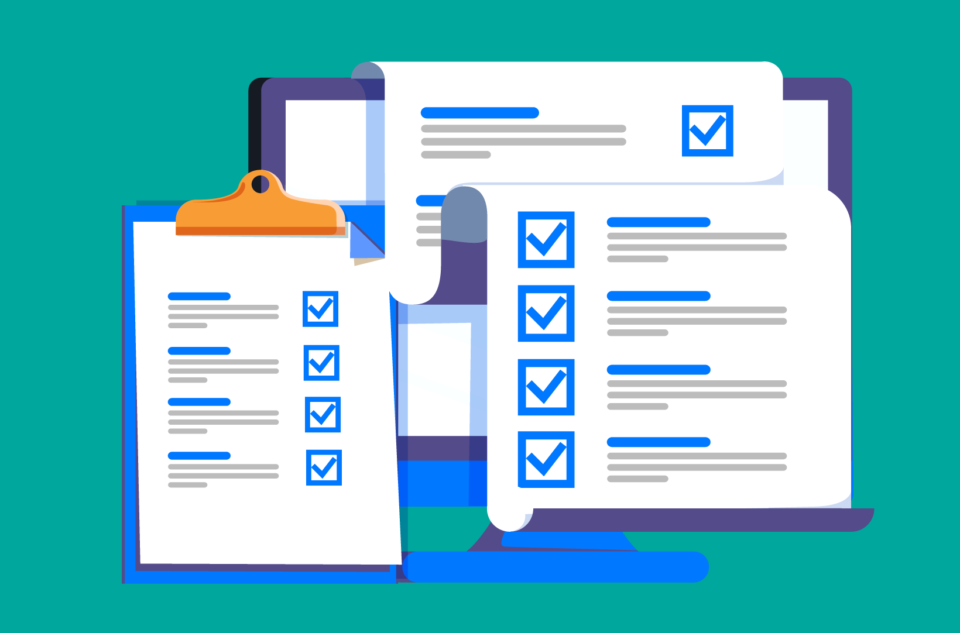 As Spiderman knows, with great power comes great responsibility. However, while hoping to start a nonprofit organization is a noble endeavor, you might struggle to best channel that responsibility. Giving back to society is one of the best ways you can contribute to good causes, but you'll need a good nonprofit business idea to hook it all on to.
There are two factors to consider. First is where you'll focus your energy and effort. You'll likely have an idea of this already, but when it comes to raising funds and promoting your cause, you could struggle for ideas. However, we're here to help!
This post will discuss a number of nonprofit ideas for both the charitable organization itself and for your fundraising. Let's dig into all of the ideas!
10 Causes to Base a Nonprofit Organization Around
First off, we're going to look at a number of broad causes for your nonprofit startup to focus on. It could be that you don't yet have an idea of what you want to support, but just want to do some good.
As such, you'll appreciate this list of ten different causes.
1. Arts Funding and Awareness
It may not seem as though the arts is a worthy cause for your nonprofit, but that's exactly why fundraising and awareness are necessary. Art niches represent a solid backbone of many cultures – think of music, acting, film-based arts, writing, and much more.

Without art, we suffer culturally as a society. You can get more specific with regards to your focus here. For example, you may want to boost the diversity of local movie production, ensure fine art students from all walks of life don't have to worry about solvency, and more.
2. Animal Welfare
Animals represent an integral part of everyday life. However, in lots of cases, those same animals need our support to stay safe and free from abuse. Dogs, cats, and donkeys can all suffer and require welfare help. Of course, there are many more animal types that need assistance.
Even so, your nonprofit might promote better welfare where knowledge is thin. For example, sea creatures, snakes, spiders, and more all require specific care in order to thrive. Zoo, performance, and working animals aren't exempt from this either, and your nonprofit might showcase their suffering and welfare concerns also.
3. Support for Physical Disabilities and Illnesses
A quarter of the US population suffers from a disability, and many of these are physical in nature. Whether this is related to mobility, hearing and vision, general self-care, or others, there's still a support need.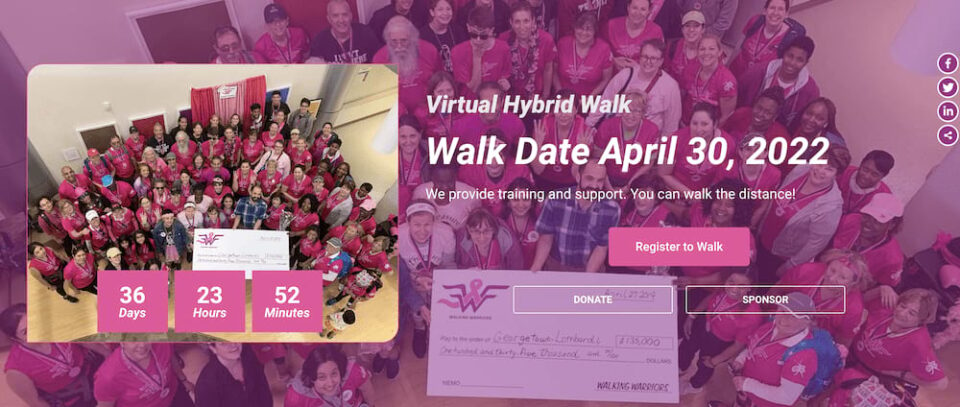 Highlighting this type of concern can provide a great benefit to those who need it, more so if a physical disability flies under the radar. You may choose to highlight common yet misunderstood ailments, or cover well-known but underfunded disability pathways.
However, there are more disabilities than solely physical – mental cognition needs support too.
4. Promoting Awareness of (And Support For) Mental Health
Despite good mental health being a necessary element of solid overall health, the world could do more. Specifically, you could dedicate your nonprofit organization to advocating for mental health care.
This doesn't have to be straightforward fundraising either. For example, you might want to help raise awareness of understudied aspects, such as Adult Attention Deficit Hyperactivity Disorder (ADHD), Post Traumatic Stress Disorder (PTSD), and others.
This is one niche where money might not be a primary concern. Knowledge is power in many cases, and knowing more about mental health care can be a literal life-changer.
5. Helping Children With Neurodivergent and Different Learning Traits
Trauma is a large part of why so many adults suffer from mental health. As such, helping children and adolescents navigate their own neurodivergence is a noble cause.
We still have much to explore about seemingly well-known traits and conditions such as autism, ADHD, dyslexia, and others. However, while funding is important in a number of areas, awareness, in-person support, and training are all necessary in order to ease the pressure of these conditions.
For example, you could advocate for reading or scribe support in learning environments. Even dedicated formal respite for parents of more severe neurodivergent children can help in a number of ways.
6. Homeless Advocacy
Regardless of your location across the globe, homelessness is a deep societal problem. Unfortunately, many turn the other cheek, but you might choose to make a difference here.
As with mental health and disability, monetary handouts might not be the best way to support these causes. Advocacy in formal settings is important for many homeless people, especially in minority groups. It is often these who are hit hardest.
Even so, funding is an important aspect of homeless advocacy – indeed, this is the reason it's difficult for those without an abode to get back on their feet again.
7. Food Poverty
Speaking of which, food is obviously vital for everyone on the planet. The cost of living never decreases, and by the same token, income never increases enough.
However, if people see crises such as job losses, the loss of housing, or something else that impacts finances, this can put them in a position where they can't afford basic food.
This cause is more apparent now that we have the COVID-19 pandemic to deal with, as this has a heavy effect on the economy. As such, getting people out of the food poverty situations they're in is a worthwhile, in-demand, and relevant nonprofit idea you might turn to.
8. Food Waste Reduction
When you consider that we waste around 30–50 percent of the food we produce in the US alone, it's no surprise that this could be a key area for your nonprofit organization. This is one niche that requires not only awareness but relentless campaigning in order to change work processes and attitudes.
What's more, you might want to fundraise in order to 're-route' some of the food waste you highlight. For example, you could look to redirect it to homeless or food poverty causes. This gives you a way to cover a number of worthy causes in one fell swoop. Although it is a huge undertaking, it's also going to be rewarding.
9. Humanitarian and Disaster Relief
It's unfortunate that we still have to contend with humanitarian crises such as wars and famines across the world. What's more, we have a 'fragility multiplier' such as COVID-19 that stands to see an increase in the need for this type of relief.
However, wars, famines, natural disasters, and other humanitarian issues still exist, and your nonprofit organization could help support these areas. For example, you might choose to focus on one crisis, such as the use of child labor and soldiers in conflict mineral areas.
On the flip side, you might want to deal with disaster relief of a certain type, such as tsunamis, delivering first aid kits to impoverished areas, or some other ground support. This might mean you offer global relief – the scope here is wide.
10. Climate Change
The climate crisis needs attention. With the right infrastructure in place, you can highlight some of the key aspects of this nonprofit fundraising idea.
You'll also need funds to get that message out. The cause needs a multi-pronged approach in order to succeed. For example, you might want to spread awareness, but also help people such as business owners reduce their carbon footprints. However, to do this requires money – fundraising is going to be a necessary avenue you'll explore.
8 Fundraising Ideas For Your New Nonprofit Organization
Once you have a focus for your nonprofit organization, you'll want to set up a few different ways of raising funds and developing awareness.
The list here isn't exhaustive, and you can (of course) combine them. Using diverse methods to raise funds is a good idea, and will also trickle down to your marketing strategy too.
1. Sell Merchandise
A classic way to raise money for a nonprofit organization is through merchandise. The benefits of selling merchandise go beyond just raising funds though. For example, consider the typical merch types you'll lean on – t-shirts, mugs, stickers, and hats.
All of these will offer an opportunity for more marketing through showcasing your branding. This in turn can highlight your cause to new pairs of eyes, and increase not only awareness, but income – funds for your nonprofit organization.
As with any of these ideas, you'll likely combine them. Merchandise is one that could slot into almost every other idea on this list. Your volunteers could wear a t-shirt and cap with your branding on, for instance. Alternatively, an item or two might find its way into auction lots to spread the word even further.
2. Hold An Art Show or Exhibition
Humans are visual, so it makes sense that you might hold an exhibition to showcase work from visual mediums and the arts. Physical exhibitions might give more weight, and offer a greater sense of grandeur, to your cause.
However, online exhibitions can also work, especially if your nonprofit organization relates to digital art forms. What's more, you can also leverage this fundraising idea for other nonprofit types too. For example, you could hire a minority photographer who is part of another nonprofit to capture the residents of your animal shelter.
Exhibitions can be a fantastic way to showcase other causes and combine the ideals of multiple nonprofits.
3. Conduct A Charity Auction
On the surface, a charity event such as a trivia night, a typical auction, or even a silent auction is a great way to raise a lot of funds. What's more, the nature of an auction could mean that some of the final bids could be inflated. However, there's more you can consider here.
For example, if the auction is an in-person event, you'll also have the opportunity to run merchandise stalls. This will generate more needed income. You will likely sell refreshments too – maybe even alcohol. If you can arrange for those funds to head your way, an auction could be one of the more lucrative ways to raise funds for your nonprofit.
Also, you might ask for donations in the form of auction lots or even sponsorships for those in need. This gives many people and local businesses a way to give to worthy causes. It can help keep your expenditure down and promote small business owners too. It will also increase the satisfaction the donors will have, and potentially increase loyalty for future funding drives.
4. Organize Raffles
If an auction doesn't inspire you, or you don't want to go to those lengths, a raffle is another lucrative way to raise funds for your nonprofit.
You'll still need prizes to give away, but this time, your focus is on selling tickets. This might need a street team or more logistics than an auction. However, you won't necessarily need to hold an in-person event as you can draw the winners on a social media live stream, or through your website.
In fact, if you want to hold an in-person drawing, you could do this at any number of other events – it doesn't even have to be an event you host.
5. Run a Bake Sale
Who doesn't love a good bake sale? If your nonprofit has some talented volunteers, you could feed the stomachs of your potential donors while feeding your funding pots.
This is another fantastic and flexible event that can work well with other types. We've already mentioned auctions and raffles, but our next nonprofit fundraising idea is also stellar.
If you don't need to run perpetual fundraising drives, a bake sale is a good option to hold alongside other ideas as part of a larger event. For example, consider how a bake sale, raffle, and exhibition could form part of a big event that you build up to.
You might also want to take cue from the Girl Scouts of America and sell cookies and cakes door-to-door. Of course, both of these options require volunteers, and this is one of the logistics you'll need to nail down before you plan out the event.
6. Hold a Scavenger Hunt
Much like a bake sale, a treasure or scavenger hunt can bring in all manner of people. It's typically a family event, which is ideal for most nonprofit organizations. What's more, you won't need as many volunteers or lots of management, as the participants will undertake most of the work themselves.
However, you'll likely need to get creative with how you raise funds with this idea. For example, you might want to charge an entry fee or combine it with other fundraising event types.
Even so, you can look to leverage some of the benefits of auctions in that you can solicit prizes from others. You might also find that engagement and participation are higher, and loyalty to your nonprofit increases – all good news for awareness and a successful nonprofit organization.
7. Conduct Webinars and Workshops
Awareness is a common theme among many of the nonprofit ideas we mention throughout this post. Conducting a webinar or workshop is one of the better ways to raise awareness for any cause. This is because you have a captive audience who wants to listen to what you have to say.
In fact, you don't have to hold an event that delivers information. You could hold a read-a-thon or some other mass public event that relates to your cause. Regardless of the event, you should take a page from the Public Broadcasting Service (PBS) book here, and promote your cause at multiple opportunities.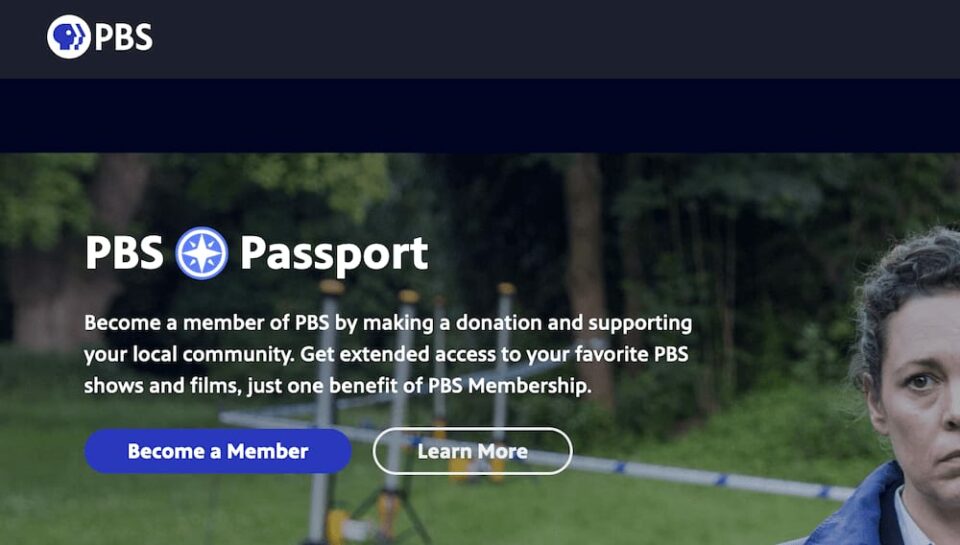 What's more, give viewers or attendees information on how to donate and get involved at regular intervals. If you livestream your webinar or event, you might even reach a wider audience that is willing to donate there and then. Livestreams also let you display donation information on a constant cycle.
8. Leverage Peer Fundraising or Crowdfunding
The 'brute force' approach to fundraising is through crowdfunding. This can be as simple as noting your cause and asking for donations through a dedicated platform. However, you could also do this through your own website.
Peer fundraising could be a passive way to tie in lots of the concepts we talk about here: awareness, loyalty, dedicated volunteers, and low-expense fundraising.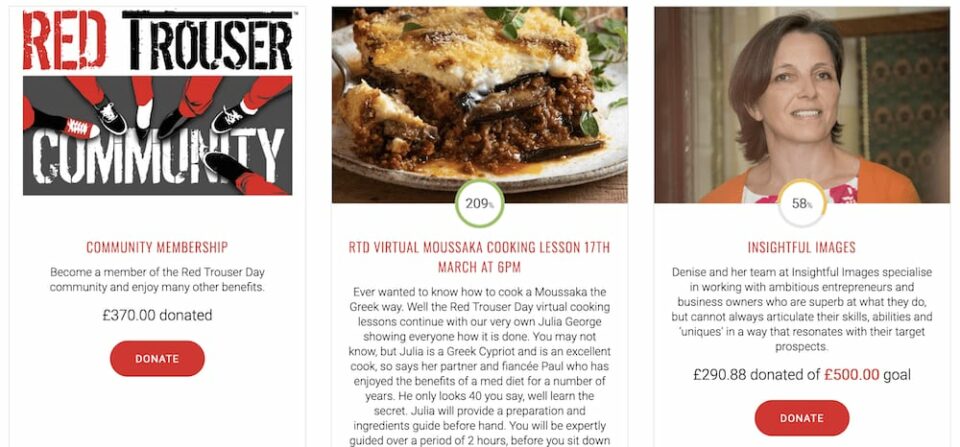 We'd argue that you should always have this option available in some form, because with enough bodies championing your cause, you'll have perpetual funds coming your way.
Charitable Can Be the Best Volunteer for Your Nonprofit Organization
If you have a focus for your nonprofit organization, and one or more ways to promote it, you'll need volunteers. While we can't send out a ready-made street team, Charitable can offer almost everything your WordPress website needs for potential donors to become new supporters.

Charitable is a WordPress donation plugin that offers myriad features and functionality to help you solicit donations, and manage those payments within the WordPress dashboard. There's plenty to find within the box:
A simple and intuitive interface to help you create donation forms and landing pages fast from templates.
Lots of customization options to help you create unique donation forms based on your own branding, without compromise.
A secure infrastructure and architecture to make sure you can protect both the donations you receive and the donor data your site sees.
A premium Charitable plan is often the best way to get more value from the number one WordPress donation plugin on the market. You'll find even more functionality under the hood:
Options to set up anonymous, recurring, and automatic donations.
A way to connect your email marketing platform to Charitable with ease.
The ability to run peer-to-peer fundraising campaigns.
Nonprofits within the United Kingdom can implement Gift Aid for all donations, and all users can implement fee relief.
There's much more to discover, and from $119 for the Essentials plan, you can see for yourself. What's more, each purchase gets a 30-day money-back guarantee.
Conclusion
The world needs more people who support good causes. Starting a nonprofit organization is a fantastic way to give back, but it's not easy. For starters, you need to find a worthy cause you can dedicate your efforts to, and there are lots of nonprofit ideas to choose from.
What's more, you'll need a number of fundraising strategies on hand to keep donations coming in. If you have a diverse selection to choose from, you can keep raising funds and build higher awareness around your cause.
However, your nonprofit's infrastructure is also important, especially the solutions you choose to build your website and run your nonprofit. Charitable is a leading WordPress donation plugin that can provide you with all the essential features you need to succeed:
Donation forms that abide by privacy regulations such as the GDPR.
The ability to collect donations using a number of different payment gateways.
A way to connect to email marketing platforms, such as MailChimp.
Functionality such as recurring donations, automatic payments, and more.
Gift Aid or fee relief implementation.
In addition to a competitive cost, each Charitable pricing tier includes a 30-day money-back guarantee. This means there's no risk for you, although we're confident Charitable can be an integral part of your nonprofit organization.