Grow your non-profit's reach and raise more money with peer-to-peer fundraising.
Take full control of your peer-to-peer fundraising campaigns with Charitable Ambassadors.

Give your most passionate advocates the tools they need to support your cause.
Discover how simple word-of-mouth marketing turns your supporters' friends and family into your next wave of passionate advocates.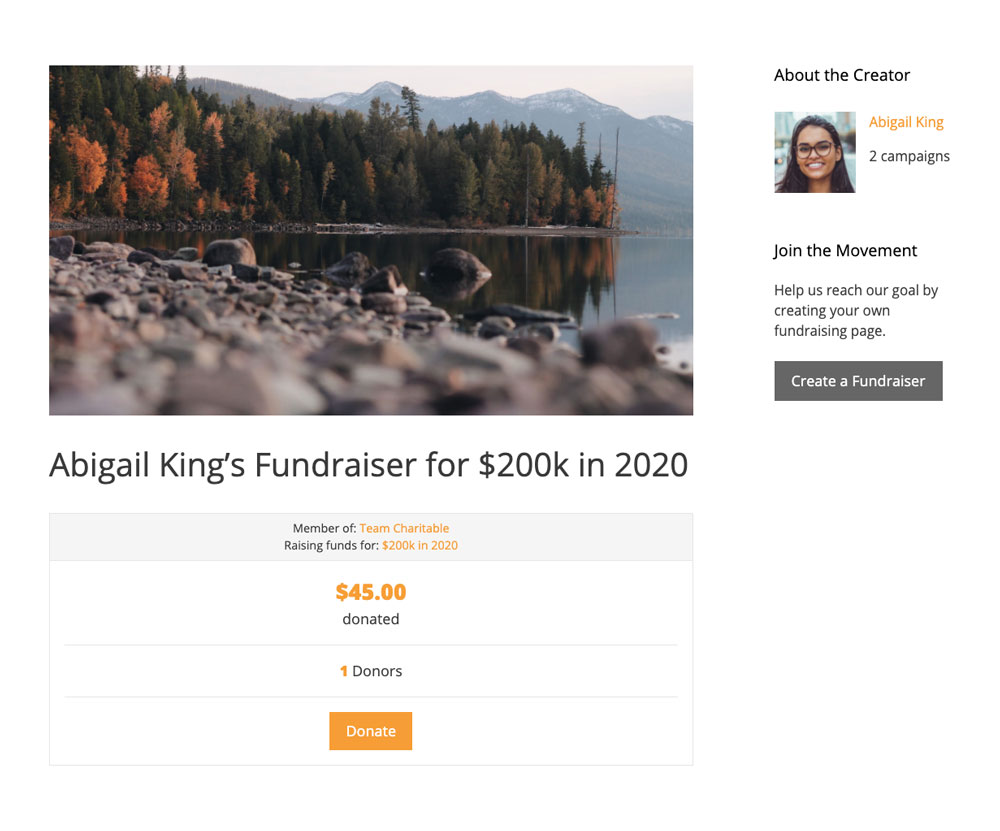 Stop spending thousands on your peer-to-peer fundraising software.
You don't need an expensive hosted fundraising platform to run effective peer-to-peer campaigns.
Give your supporters the ability to create fundraising pages on your website with Charitable's affordable peer-to-peer fundraising plugin — all without paying transaction fees.
Choose whether fundraisers raise money as individuals or teams.
Give your supporters the choice of how they would like to fundraise for you — on their own, or as part of a team.
Setting up a fundraising page is simple. With their personal fundraising page on your website ready to share, your fundraisers can ask their friends and family to share, donate and spread the word.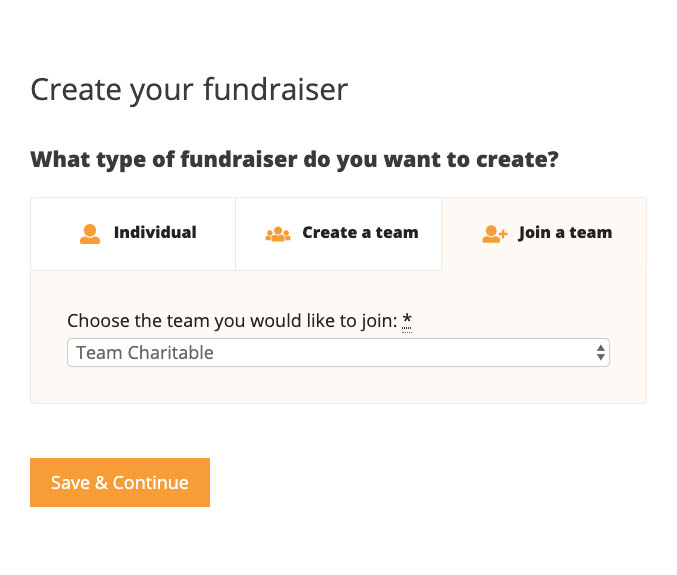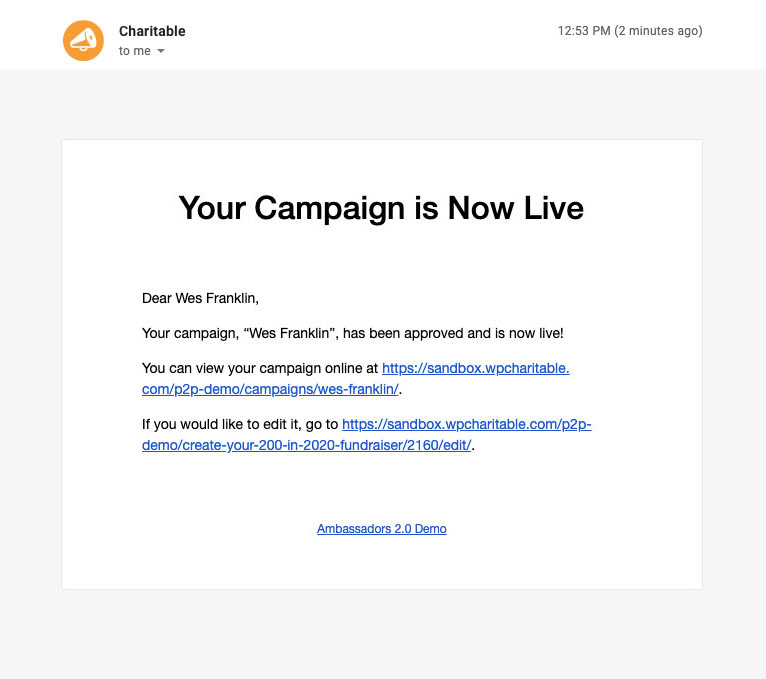 Build relationships with your supporters.
Host a central hub for fundraisers and engage people who are passionate about your cause.
Follow up with your fundraisers as their campaign progresses and encourage them with tips and insights to help them successfully achieve their fundraising goals.
Connect with them through your preferred email marketing software to keep them engaged long after their fundraiser is over.
Take your fundraising further with these popular extensions:
Ready to grow your fundraising?
Get everything you need to set up peer-to-peer fundraising campaigns in WordPress with our Pro Package.