The 10 Best Donation Platforms for Nonprofits in 2022: Guide to Choosing the Right One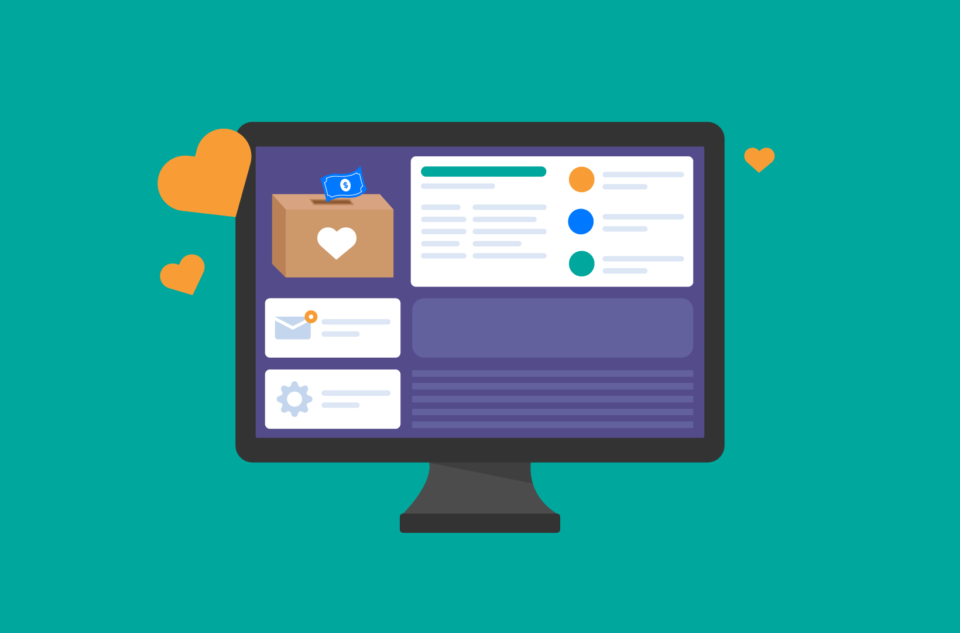 There's a natural push and pull between a nonprofit organization and its donors. As such, you'll want to try and find a top-quality online fundraising platform that's attractive and feature-rich. When you look to choose from one of the many donation platforms for nonprofits, you'll come across a whole host of functionality that will be important to your particular fundraising strategy.
However, most nonprofits will need a way to create donation pages for visitors, a method to take payments in a secure way, and also track how your campaigns perform. With this type of functionality behind you, you can create better donation campaigns, and give your nonprofit more success as a result.
This post is going to look at ten of the best donation platforms for nonprofits in the current climate. First though, let's look at how to choose the right platform for you.
How to Choose the Right Donation Platform for Your Nonprofit Organization
There are lots of considerations when it comes to choosing from the many donation platforms for nonprofits. For example, you'll want to take the following into account regardless of your own requirements:
Does the platform offer the core fundraising tools, features, and functionality you need to meet your fundraising goals in a user-friendly format?
Does the cost still let you campaign without the worry of large transaction fees eating away at your hard-earned donations? What's more, consider whether a platform charges on a per-transaction basis, or a monthly subscription fee.
Can you collect information on those who donate to your nonprofit? For example, you might want to collect email addresses to follow up with each individual at a later date. You can give a simple "Thanks!", but you might also want to send information on further campaigns.
Speaking of which, do you get to own the information you collect through a hosted donation platform? In some cases, you won't, and this means you have to keep using a platform or risk losing access to those donating to you.
These are all important, but you also want to consider some ethical and moral facets too. For example, you won't want to use a donation platform for your animal-centric nonprofit that harbors dog or cat breeders. If that doesn't align with your own ethics and morals, potential donors might not want to give their support to you through the platform.
The 10 Best Donation Platforms for Nonprofits in 2022
The next ten sections will feature some of our favorite donation platforms for nonprofits. For each, we're going to talk about what features it offers, and some of the elements you'll need to look out for. Let's start with one of the most popular digital fundraising platforms around.
1. GoFundMe
For the unaware, GoFundMe is one of the oldest and most popular peer-to-peer and crowdfunding donation platforms for nonprofits on the web. It calls itself home to thousands of donations campaigns, and has the functionality and the visibility to help you succeed: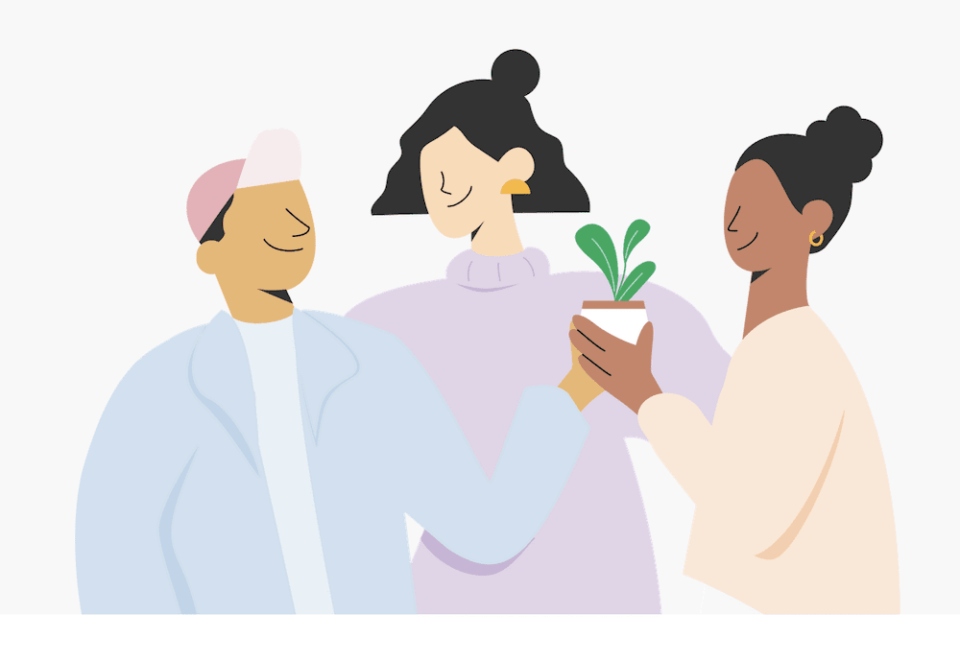 It offers plenty to help you and donors work together to reach your aims:
A quick and simple donation process from almost any device.
Round-the-clock monitoring for secure, fraud-free crowdfunding campaigns.
Protection for donors in case of any issues with a donation.
Pricing is based on a transaction fee of 2.2 percent of the donation, plus $0.30 USD. What's more, you can access the data you collect after a verification process. This makes GoFundMe one of the better hosted crowdfunding platforms for nonprofits on the market.
2. Kindful
We talk about data and the value in collecting it, but it helps to have a platform in place to support that. Kindful is a Customer Relationship Manager (CRM) for nonprofits that helps you manage the data from your campaigns: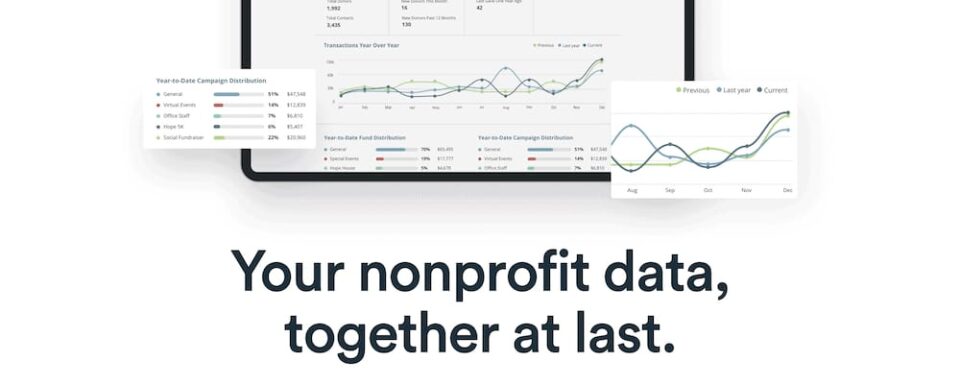 While you can set up donation pages with Kindful, this isn't its strongest facet. Instead, you'll come to the donation platform for other reasons:
There are integrations with a number of other donation platforms, such as GoFundMe, Classy, and Qgiv (more of which later).
Gorgeous tracking, analytics, and reporting screens means you'll spend less time in spreadsheets and more time concentrating on your fundraising efforts.
There are myriad tools to help with donor management too, and Kindful provides individual statistics for each donor.
The best news is that Kindful charges based on the number of 'contacts' you have within the CRM. This means there are no transaction charges. There are plenty of third-party integrations too, to make Kindful central to your workflow.
3. Give Lively
If you want a free-to-use donation platform for your nonprofit, Give Lively is going to be on your list.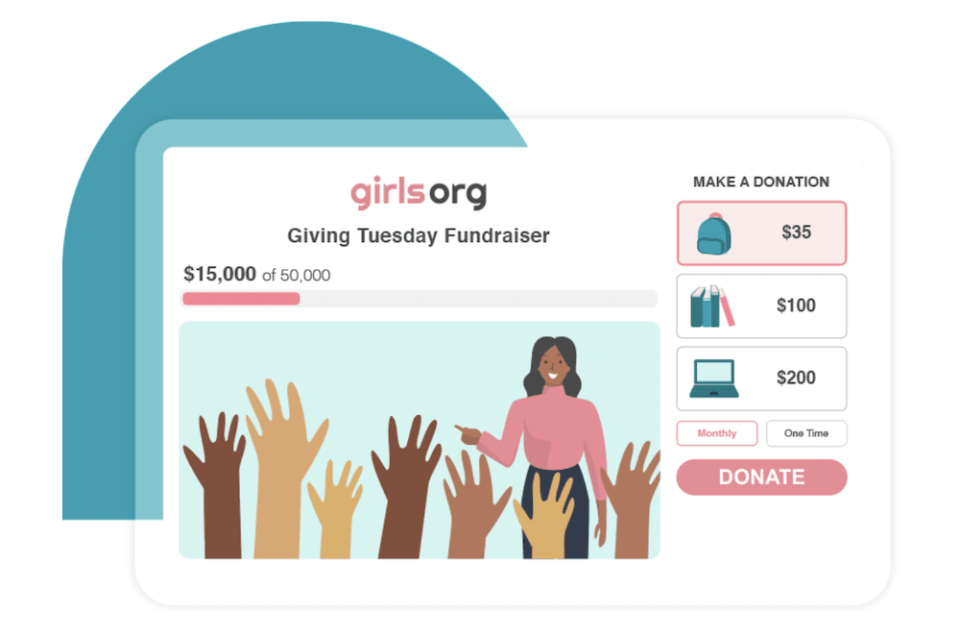 Give Lively provides lots of great functionality to help get your nonprofit into the view of potential donors:
You can create campaign pages and online donation forms for your cause, with different templates depending on your campaign's focus.
There are lots of other channels to use, such as peer-to-peer fundraising, crowdfunding, donation widgets, text-to-donate functionality, and more.
The Give Lively platform is completely free to nonprofits, at least for the site's functionality.
However, you'll need to have a Stripe or PayPal account in order to process any payments, and this does cost. While the credit card transaction fees are typical for Stripe, it's still something you'll need to consider with this donation platform for your nonprofit.
4. Classy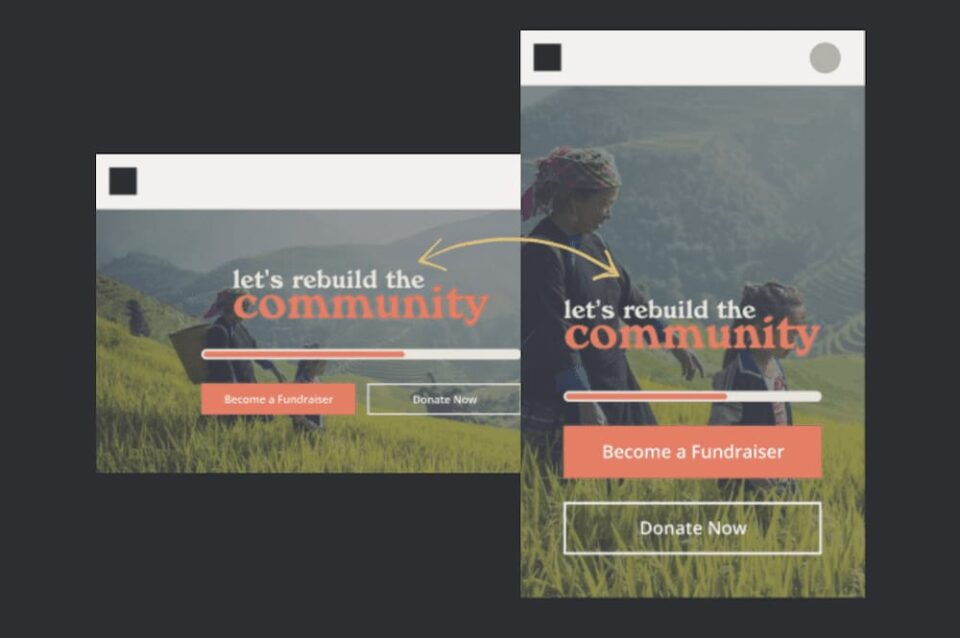 On the surface, Classy comes across as a typical donation platform for nonprofits. You can create fundraising pages, carry out integrations with a number of other services, and use donor management features with ease.
However, there are a few standout elements that makes Classy an option:
You're able to set up recurring donations, so donors can keep supporting your campaign as needed.
You can set up auctions, to give your next campaign a kickstart, and a boost to online donations.
If you run events for a campaign, you can implement ticketing directly from your Classy donation pages. You can sell for both online and physical events, and set up various pricing tiers.
However, you have to request pricing to use Classy, which tells us it might be expensive. What's more, GoFundMe will acquire Classy in the near future, so you might want to wait until that process completes if you like the look of this donation platform.
5. Qgiv
Qgiv is a donation platform for nonprofits that you might not know, but it ties in some of the best functionality from other fundraising solutions into one good-looking platform: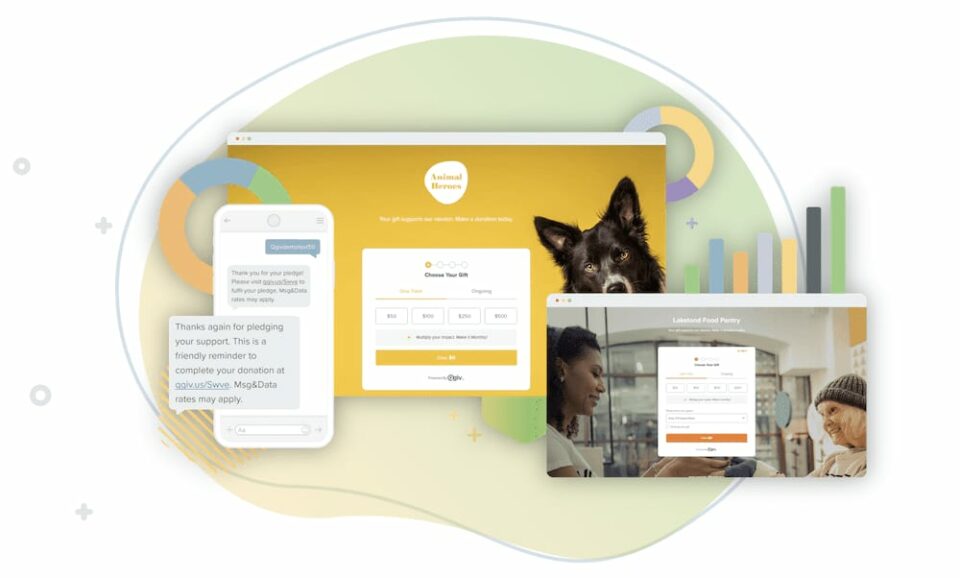 For example, it provides the following:
A way to create online donation forms using some great customization options.
Modern campaign features, such as text donations and auctions.
Qgiv lets you also run fundraising events from its platform, including promotion and reporting tools.
Unlike Classy, Qgiv displays its pricing upfront. You'll pay $25 per month for the core features, but this doesn't cover credit card transaction and payment processing fees. Also, you'll pay extra monthly fees for each of the more desirable features – text, auction, and peer-to-peer and crowdfunding functionalities.
6. CharityEngine
Much like Kindful, CharityEngine is a CRM that also lets you set up donation pages, and manage the entire chain.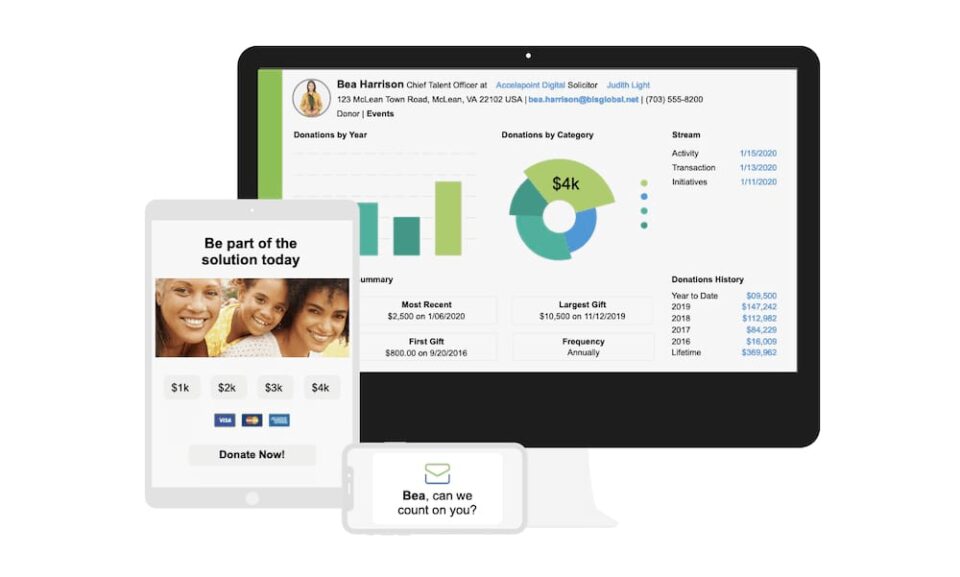 There's lots to consider under the hood other than the typical features:
Robust email marketing, built into the platform.
A full payment engine to help you manage donations.
Data and workflow automation tools.
However, unlike Kindful, CharityEngine costs a lot more, and that price isn't defined until you book a demo. It's not the most stable way to try and attract nonprofits, but the functionality is fantastic.
7. Snowball
This donation platform for nonprofits is another 'hub' that combines a CRM, donation front end, and more: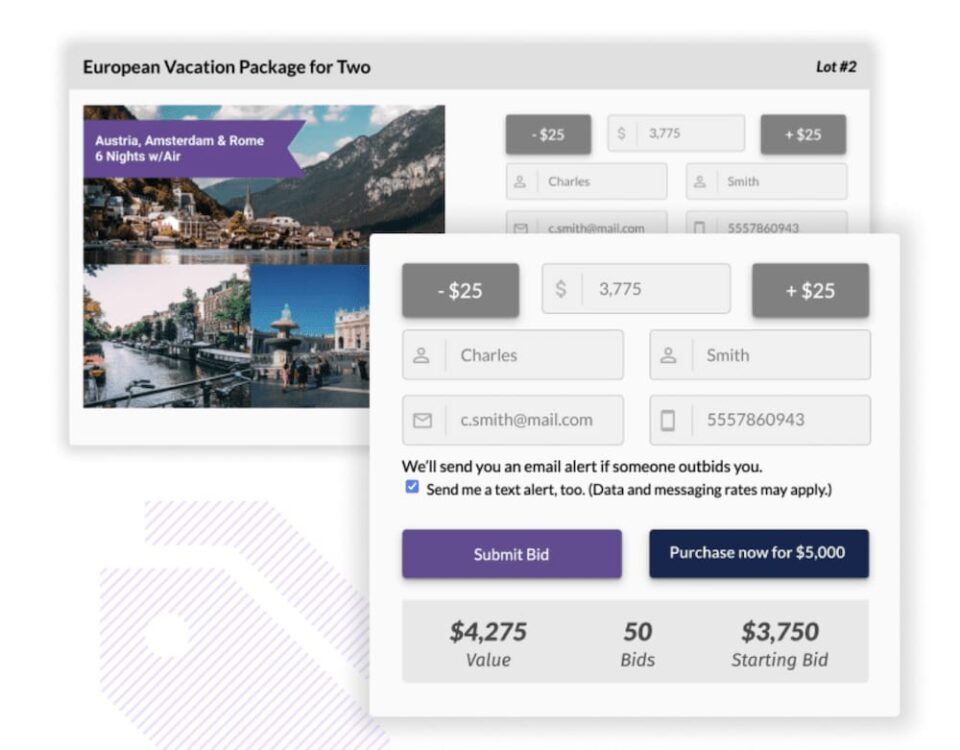 Snowball has a modern look, although what it offers is typical compared to other solutions:
You're able to create campaigns and customize them to your needs.
There's a CRM on the back end, giving you a way to manage donors and their donations.
There are a bunch of other ways to solicit donations too, such as text campaigns, auctions, and events.
While there's a free tier available that only considers transaction fees, this doesn't give you much extra functionality. Instead, you'll want to look at a premium tier, and with the greater number of features comes a bigger price.
8. GivingFuel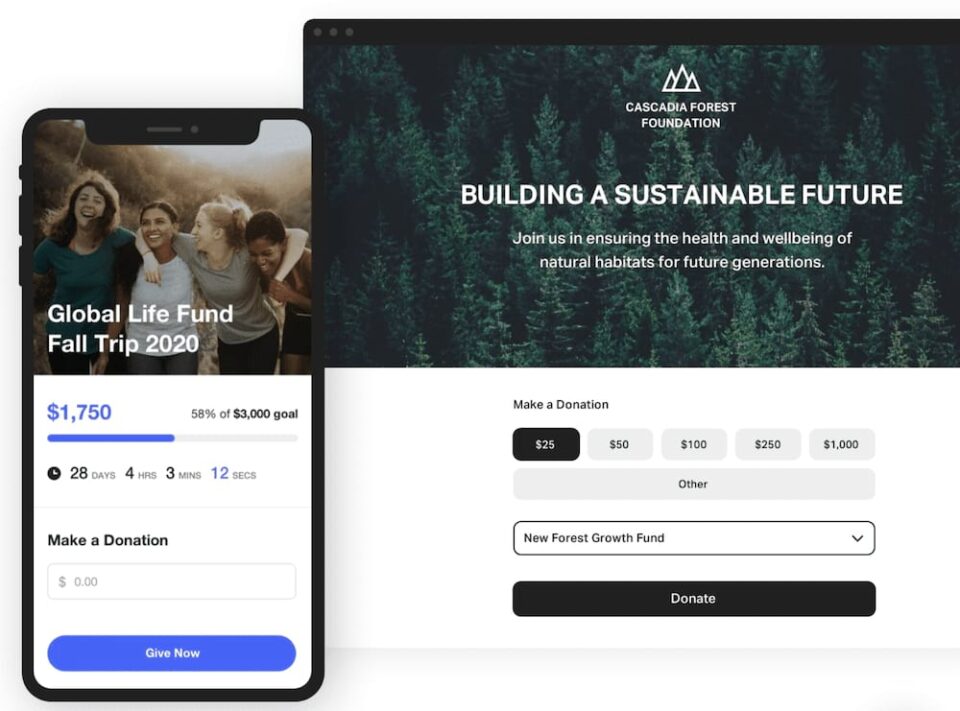 The sheer wealth of features within GivingFuel means it's one of the most comprehensive donation platforms for nonprofits. You'll find almost everything with this platform to help you create successful fundraising campaigns, along with a number of standout features:
Conditional logic to help you capture relevant and valuable donor data.
A comprehensive volunteer management system, for your street teams and other helpers.
You can implement 'employer matching' donations too, so you're able to earn more from each donor without them spending more money.
The real standout feature of GivingFuel is the pricing structure. There's a 'free forever' tier that charges 4.99 percent on each transaction, and a number of premium tiers that offer one quarter for no cost. What's more, you can also give donors the option to cover the transaction charges. This means the free tier could cost you nothing at all, while still letting you obtain donations.
9. Donately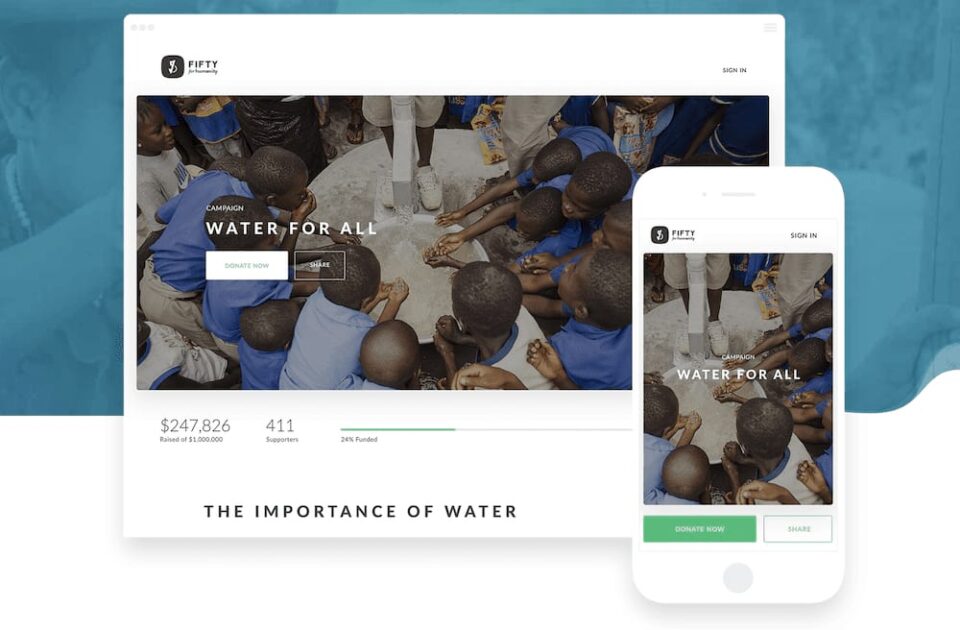 Donately might be one of the most minimalist and focused donation platforms for nonprofits on this list. It does away with the CRM and other advanced features to offer only the essentials:
Donation pages and associated customization.
Basic insights and analytics.
Peer-to-peer fundraising and recurring donations.
You can find all of these on the Donately free tier, and this will cost you a four percent platform fee. However for $69 per month, you can integrate Google Analytics into your workflow, and have advanced administrative tools, such as more team members and admin notifications.
On the whole, Donately is simple yet effective – it might be the right donation platform for you!
10. Bonfire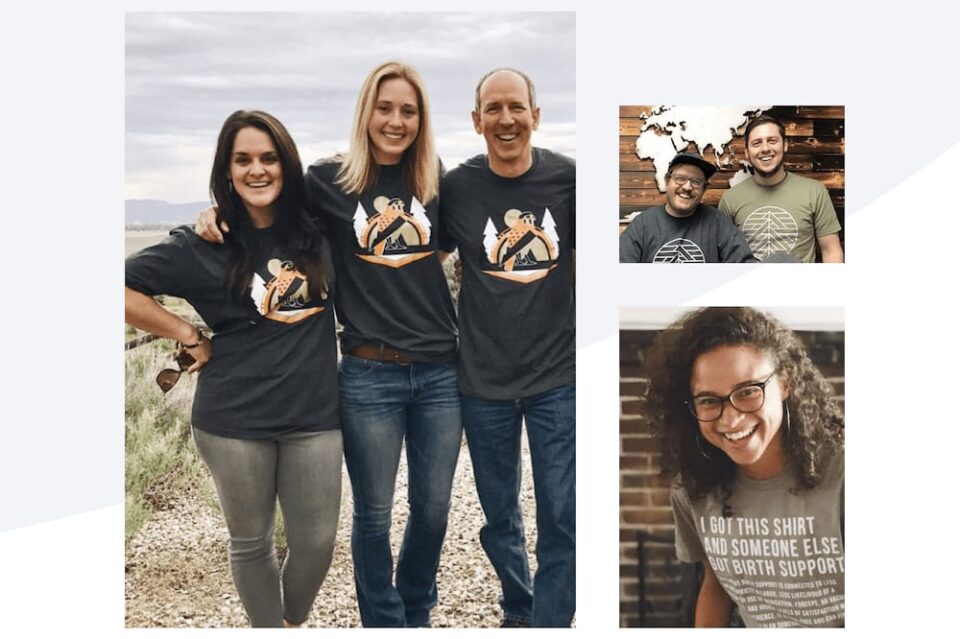 Our last donation platform for nonprofits considers advertising as a primary way to raise awareness for a campaign. Bonfire deal in merchandise – specifically t-shirts. As such, it has a unique interface and position:
You create your shirt within Bonfire, complete with your custom artwork, using the built-in editor.
There's no need to manage inventory or stock, as Bonfire creates merchandise to order.
In fact, you don't need to manage any aspect of the supply chain in order to sell t-shirts through the donation platform.
Bonfire is free to use, although there's a 3.5 percent processing fee on each purchase. What's more, you can integrate Bonfire with Classy to let team members create and sell merchandise on your behalf.
Why Self-Hosted Donation Platforms for Nonprofits Can Meet All of Your Needs
We'd bet that your nonprofit exists in part because you'd like to take control over how your online fundraisers support some aspects of a society with needs. As such, using a hosted donation platform like the ten in this article seems like a good idea, but will more often than not go against the core of your existence.
In contrast, a self-hosted donation platform can give you a number of benefits and positives:
You get to decide how you present your donation pages, complete with functionality and customization.
Your online fundraisers don't have to consider the ethics and morals of a hosted donation platform's owner, nor any of the other users of that platform.
What's more, you have no competition to consider too. No one nonprofit should compete with others for donations – there is enough room for everyone, and you can achieve just as much away from a 'marketplace' type of hosted donation platform.
For WordPress site owners, Charitable can provide everything you need in a donation platform for any nonprofit.

It gives you donation forms that comply with current and local privacy laws. Plus, there are plenty of ways to connect payment gateways so donors get a choice, and lets you implement slick and modern functionality in an intuitive package.
What's more, Charitable has pricing plans that don't hurt your budgets, and won't eat into your donations. From $119 per year, you can self-host a donation platform for your nonprofit and see more success than ever before!
Conclusion: The Best Donation Platform for Your Non-Profit is the One You Host Yourself
Using a hosted donation platform for your nonprofit can seem like a fantastic idea. After all, you can delegate some of the technical work and not worry about the infrastructure and architecture of your chosen solution. This gives you more headspace to carry out the necessary campaign work your nonprofit needs to thrive.
However, using a host donation platform is not a perfect solution. For starters, the cost could be high and affect your donations. What's more, you're at the mercy of the platform's development team when it comes to the features, functionality, and customization options you can implement.
WordPress is a rock-solid and scalable platform for many different site types, and combined with Charitable, it can be the foundation for your own nonprofit. Depending on your plan, you can benefit from newsletter connections (such as MailChimp), automation connections through third-party services, Gift Aid implementation, among other features.
The core plugin is free forever, but upgrading gives you much more. For example, the Charitable Pro plan also includes 'peer-to-peer fundraising', so users with a worthy cause can reach out to others to generate donations – just like other popular donation platforms.
Charitable has pricing plans to suit every budget, even for 'hand-to-mouth' nonprofits. What's more, there's a no-questions-asked, 30-day money-back guarantee on every purchase – so there's nothing to lose!
Using WordPress and want to start collecting donations with Charitable for free?