The 10+ Best Charity Campaigns in 2021+: Overview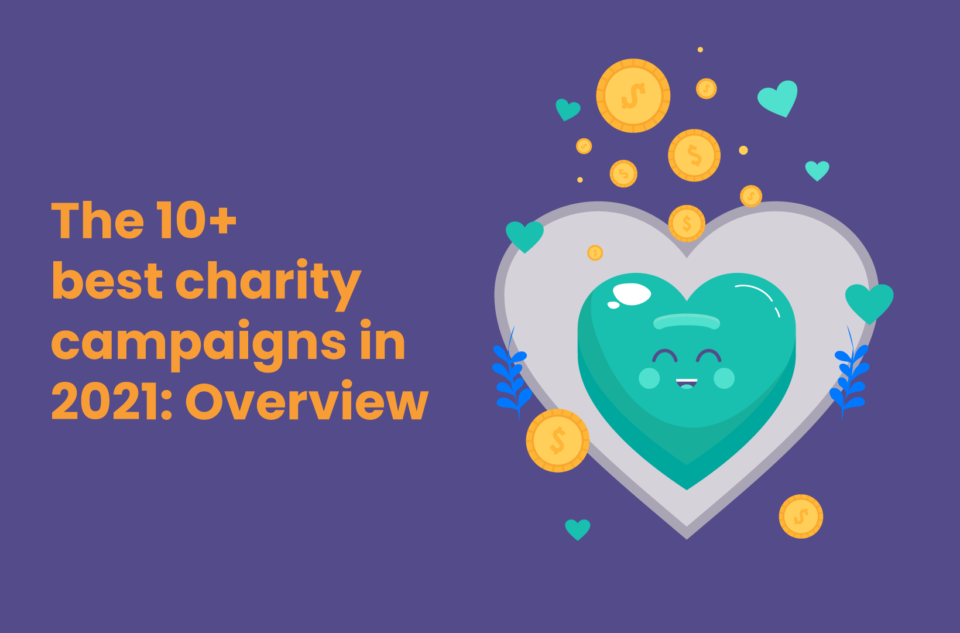 The bones of running a charity campaign aren't too dissimilar from one drive to the next. However, using the same concepts and execution time and again can make your nonprofit organization look stale and uncreative. This is going to hit home with regards to your donation figures.
Of course, there's a lot of work you need to do if you want to run a charity campaign – not least in the type of fundraiser you hold. If you struggle to find a suitable angle of attack, you'll want to look at some other campaigns that hit the mark, and replicate the best aspects of each in your own drives.
For this roundup, we're going to look at 12 different charity campaigns that nailed 2020 and 2021. Inspiration is a few moments away!
12 Charity Campaigns for 2021 That Will Help to Inspire You
Below, we offer 12 different charity campaigns that saw success across both 2020 and 2021. None of them are in a particular order, so feel free to read all of them.
Your goal is to find what makes each one a success. From there, you can add those elements to your own campaigns, and use them to inspire you for the future.
1. Summer of a Million Meals
The Summer of a Million Meals is a fundraising campaign from the United Food Bank in partnership with a number of other companies. The goal is to help those in Arizona to plan out meals and feed a family of four.

This campaign shows that you don't need thousands of supporters to reach a big goal. In fact, the 2021 drive only has donations of 740 people, but totals nearly $200,000 – and it's not yet complete. It shows that people will get behind a worthy cause they connect with.
2. Mental Health Awareness Week by the Mental Health Foundation
The Mental Health Foundation carries out essential work in the United Kingdom (UK), and succeeds in part due to its annual awareness weeks.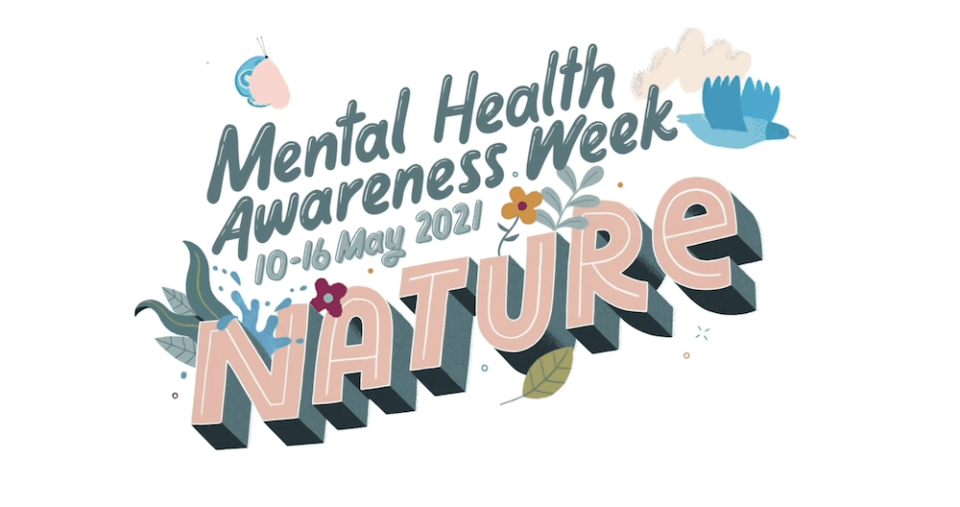 In fact, these campaigns also look to raise awareness for the charity itself – there are no requests for cash, only to think about and reconnect with your mental health. Each awareness week has a theme – nature for 2021, and loneliness for 2022. It's another example of a worthy cause that affects everyone in an equal way. As such, the success of the campaign is in part down to a common concern for all.
3. GiveIndia's #IndiaAgainstCoronaVirus Campaign
You'll notice a theme that runs through many of these charity campaigns: common causes that have the potential to affect everyone. The COVID-19 pandemic is a case in point, and GiveIndia's campaign to help vaccinate the country's citizens succeeds on this basis.
This successful fundraising campaign continues as more waves hit the country. It uses smaller goals and campaigns to feed into the larger whole. For example, there's a campaign to immunize India's poorer rural areas, with a target of around $260,000.

However, the site also displays the total number of donors and donations: over 1.5 million people have donated over $70,000,000.
4. Black Lives Matter
If COVID-19 represents one aspect of 2019–2022, the Black Lives Matter (BLM) movement represents another. This is an example of the need for a perpetual charity campaign, as racism, inequality, discrimination, and more don't have off-seasons.
This charity showcases that awareness can drive all sorts of responses. While BLM doesn't carry out direct fundraising drives often (it's a decentralized movement), others take inspiration to fundraise on behalf of black communities and causes. There's also a massive social media campaign and movement (think of the #BLM hashtag) that helps to drive awareness and action.
5. Movember
The UK features a lot on this list, and Movember is another long-standing tradition (although it's now a worldwide initiative). It promotes men's health, such as testicular cancer, prostate cancer, and suicide prevention.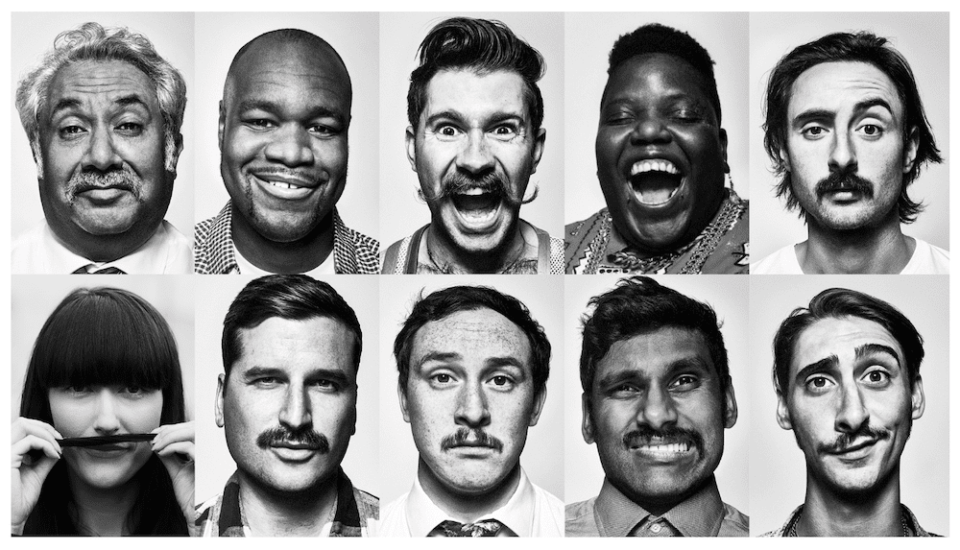 Movember's branding is on-point. Supporters are asked to grow a mustache every November, although you can do other things if you don't have the follicles. It's a successful strategy that saw 2020 raise nearly $100,000,000 for men's health across 20 countries – with almost 400,000 people undertaking a fundraising project.
6. #TeamSeas
YouTube watchers will no doubt recognize MrBeast and Mark Rober – two of the platform's most popular content creators with highly-successful YouTube channels. However, they also work on charity campaigns. #TeamTrees continues to this day, as does #TeamSeas – a marine conservation fundraising drive.

The idea is that $1 donated goes towards removing one pound of ocean garbage through nonprofit partnerships – 32 million pounds of trash is no longer in the ocean, which makes this a success.
However, without the pull of social media, this charity campaign might have sunk without trace. It always helps to have prominent publicity for any fundraising campaign.
7. The Guardian and Observer's 2021 Climate Justice Charity Appeal
Social media isn't the only platform that can leverage publicity for good causes. British newspapers the Guardian and the Observer team up every year to promote appeals for theme-based charities. 2021 saw an appeal for climate justice and advocacy for marginalized people.
This campaign uses a few different traits to help bring in donations. For example, it uses real-life stories from donors to help offer some incentive to others. What's more, you'll find a prominent Call To Action (CTA) at the top of the main article: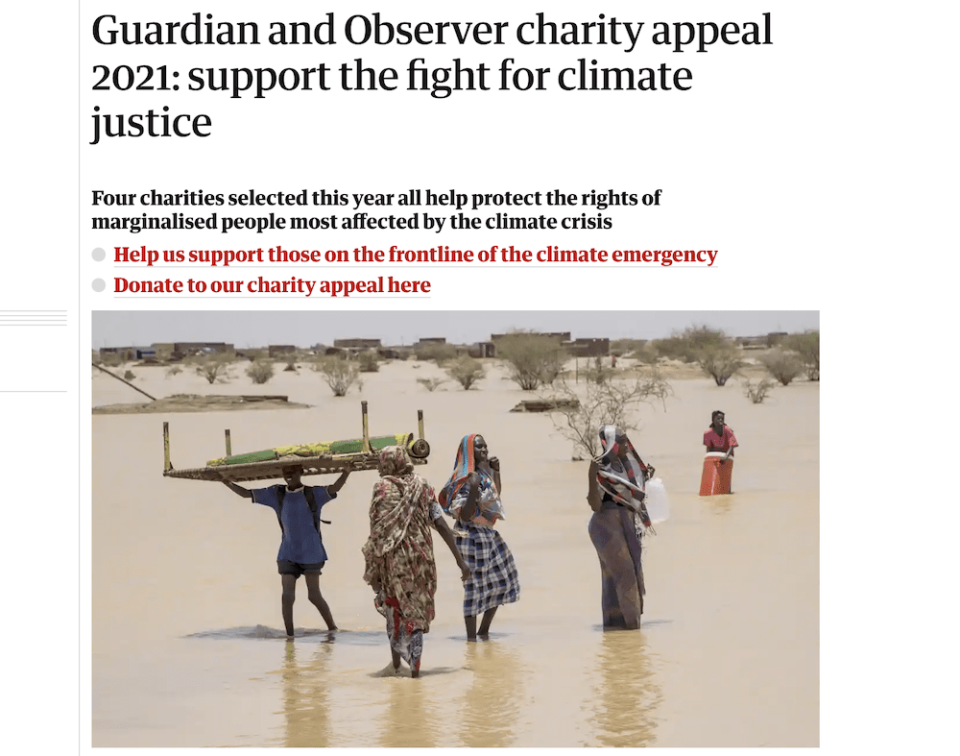 Given that it raised nearly $1,000,000, the strategies it implements works well. As an aside, the Guardian uses huge CTAs to obtain new subscribers to its site, so it knows how to promote the causes it champions.
8. Break the Cage by International Animal Rescue
The International Animal Rescue (IAR) runs lots of different charity campaigns, but Break the Cage is specific to releasing brown bears back into natural environments. It's a good example of a cause that gives potential supporters some flexibility in how they donate.

The fundraising page ticks almost every box that applies to a successful campaign: There are real-world stories, case studies, and lots of ways to support the cause. For example, you can sign petitions, buy merchandise, adopt animals, and offer direct support through donations if you can. It's a perpetual campaign that also looks to raise awareness too.
9. Red Nose Day
Red Nose Day is the marquee charity campaign for Comic Relief. Its initial action was as a response to Ethiopian famine, but it now serves lots of different causes.

In the UK, each annual fundraising event brings in around £40 million in a single evening. In the US, $32 million was raised. Branding is a big part of the event, with wearable red noses on sale in almost every major store. This also drives schools and workplaces into action too. The community spirit is a big factor in the money that is raised for the charities Comic Relief supports.
10. Winter Rough Sleeping Fundraising Campaign
Back to the UK again, and homelessness is a concern to many. In fact, London's rough sleeping fundraising campaign looks to help those who need it find warm shelter for the winter months.

While the website won't win any awards, it does take a back seat to the real priority – helping homeless rough sleepers. In this regard, the website offers lots of ways to help, which can raise your engagement rates.
Also, the Mayor of London backs the campaign through monetary and political support. While you might not have that kind of backing, finding powerful and influential people to champion your cause is a good step forward.
11. Virtual Imagine Justice 2021
The Washington-based Columbia Legal Services runs Imagine Justice – a charity campaign that promotes social and economic justice advocacy. However, due to COVID-19 protocols, the 2021 edition went virtual.

This campaign has to be re-imagined to work as a virtual event, which could work for you too, regardless of whether you suffer due to the pandemic. As such, the successful fundraising campaign raised more than the target amount – $89,000 in total.
12. UNICEF and Sweden's Quality and Inclusive Education Support Partnership
Of course, UNICEF is one of the most prominent, global nonprofit organizations that support humanitarian causes for children and young people. As such, it can involve and leverage the power of other countries, organizations, and nonprofits in its fundraising and distribution.

For example, between UNICEF and Sweden, $8.3 million will go towards education reform within Cambodia. It's a long-term project that will look to improve the quality, inclusivity, and equitability of education within the country.
This shows what a general-purpose, perpetual charity campaign can do for you. It gives you the scope to change lives where you need to, and doesn't present limitations about how you can use your new funds.
Charitable: The WordPress Donation Plugin That Will Complement Your Charity Campaign
Once you have a charity campaign ready to launch, you'll need to find a way to help people donate. Implementing a donation website is a tough task, but Charitable can help.

This provides almost every piece of functionality you need to take and manage donations on your WordPress website. For example, it offers a bunch of core essential features:
Simple customization of your fundraising pages and donation forms through the WordPress admin screen.
Compatibility with practically every WordPress theme, with a quick set up process.
Secure and privacy-focused forms that comply with regulations such as the GDPR.
There are also a number of premium extensions you can install to help boost the functionality of Charitable. For example:
You're able to add almost all major payment gateways, such as Stripe, PayPal, Braintree, Authorize.Net, and more.
You can connect to your chosen email marketing app.
There's a way to implement recurring and automatic donations from benefactors.
You get to ask for fee relief and Gift Aid support, without any further administrative effort.
With the Ambassadors extension, you can set up a peer-to-peer fundraising campaign, or a fully-fledged crowdfunding campaign website.
Most of these features are available on the Essential and Growth plans. From only $119 per year, you can get the full experience of Charitable, and make your next charity campaign a complete success.
Conclusion
One of the big takeaways from our look at these charity campaigns is that you need to inspire potential donors, and apply some good publicity and promotion. Without both of them, you could struggle for donations. However, with enough effort, you'll soon see your fundraising strategy pay off.
Through the inspiration these charity campaigns provide, you can keep working on your own fundraisers – and Charitable could be a big player. It's a leading WordPress donation plugin that can provide the functionality you need to take and manage your donations using a familiar interface.
Charitable can help you add the following:
Secure forms and donation pages.
Connections to your email marketing account.
The ability to accept payments through a number of different gateways.
Recurring and automatic donations.
Fee relief and Gift Aid.
For more details, check out Charitable's affordable pricing. Every purchase comes with a 30-day, no-questions-asked, money-back guarantee – so there's no risk involved.