Charitable: Now available on WordPress.org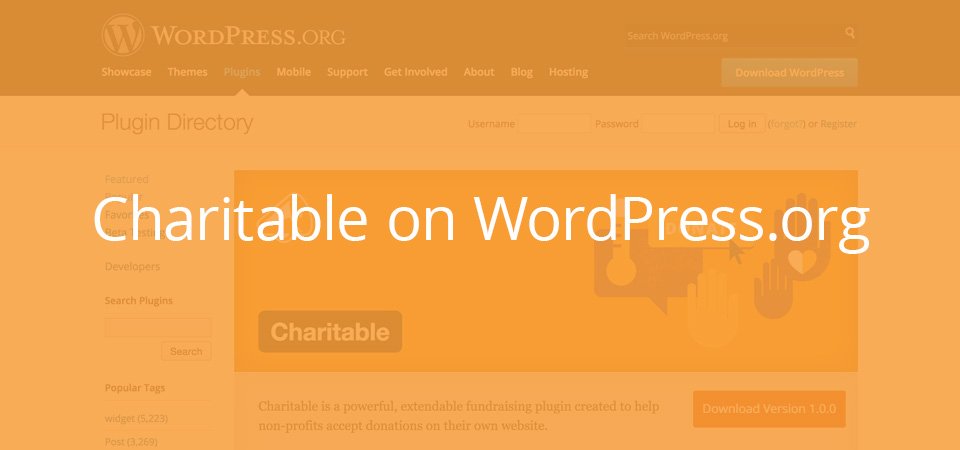 Charitable is here. Version 1.0 is now available to download from WordPress.org.
Our goal with Charitable is to give non-profits a powerful fundraising solution that plugs straight into their website.
Use PayPal or offline donations
You can start accepting donations today with PayPal or offline (via cheque of direct bank transfers, for example). More payment options are planned, with a Stripe extension coming soon.
No transaction fees
Other fundraising software charges you for every donation you receive, with fees ranging up to 10%.
Charitable will never charge you for transactions. You only pay us when you need to ramp up your fundraising efforts with our extensions (see below).
Easy to use
Creating a campaign is simple. If you can use WordPress, you can use Charitable.
Create as many fundraising campaigns as you want. You can set targets for your campaigns and give them an end date — or you can run them as ongoing campaigns.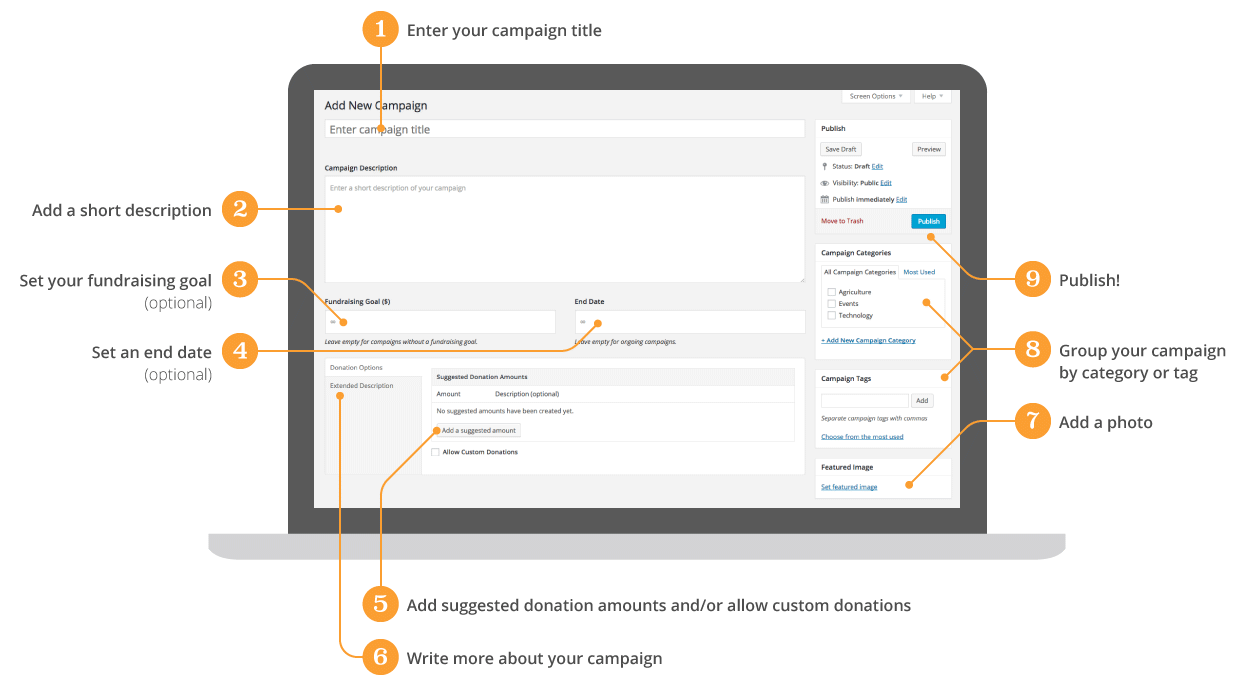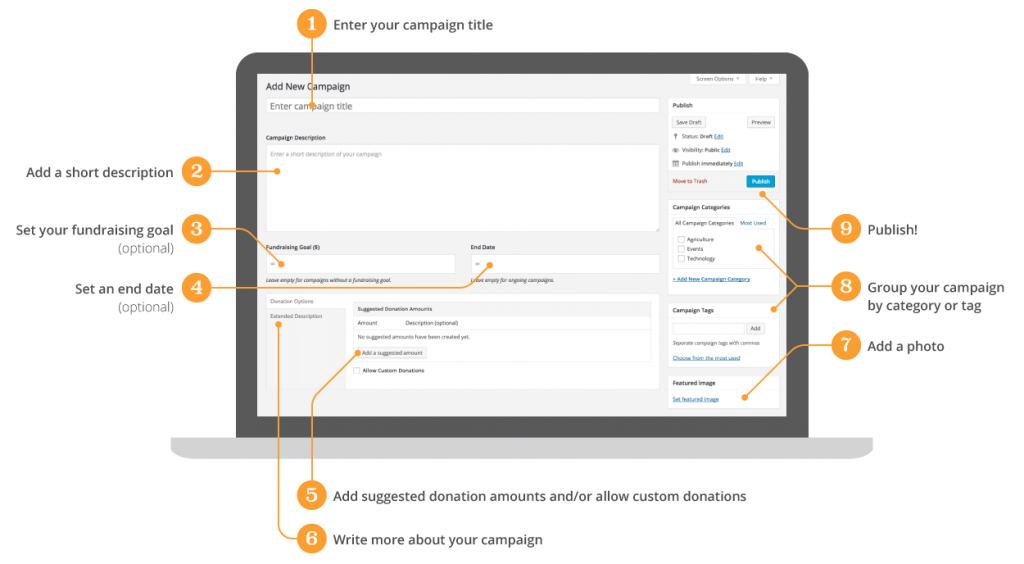 Built to be extended
We built Charitable from the ground-up to be an extendable platform. Right now, we have three extensions available in our Standard Package.
Anonymous Donations – Allow people to make donations anonymously.
User Avatars – Let your donors upload their own profile photo to your site, instead of using their Gravatar profile.
Simple Updates – Add updates about your fundraising campaigns.
Stay tuned for Stripe support, recurring donations, pledge campaigns and more. Looking for something you don't see mentioned? We'd love to hear your ideas. Get in touch via our Support form.
Here to stay
Fun fact: Commit #1 for @wpcharitable was on June 24, 2014. That's 1 year, 1 month and 26 days before launch.

— ericnicolaas (@ericnicolaas) August 21, 2015
It's been a long road to get here, but we're only just getting started.
Can you help us spread the word? Please share this post through your favourite social network, or pass it on to someone you know who works at a non-profit.