Add Donors to your MailerLite and Mailster Email Marketing Lists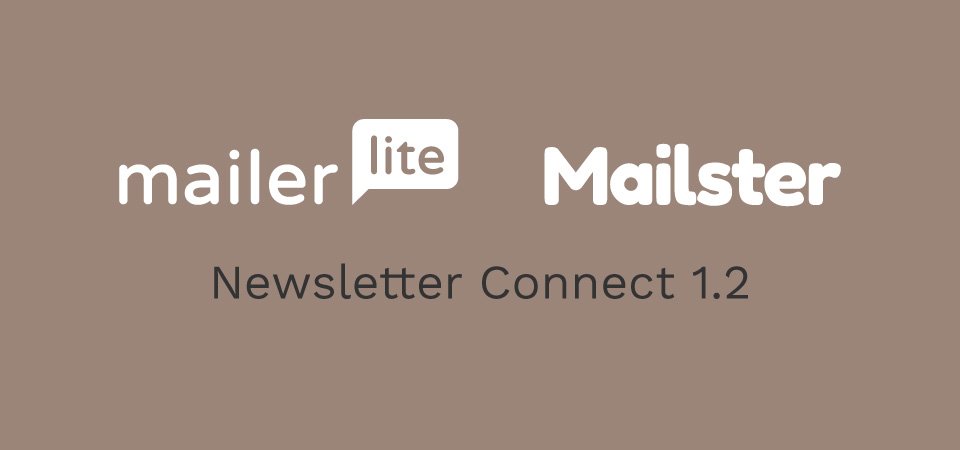 Version 1.2.0 of Newsletter Connect comes out today and adds support for two new email marketing providers: MailerLite and Mailster.
Never heard of them?
I'll make a confession: neither had I! But after working on this release I have been very impressed with both products. Read on to learn what makes these two email marketing products shine.

MailerLite: Simple, Affordable with All the Features You Need
MailerLite markets itself as an affordable alternative to market leaders like MailChimp, Campaign Monitor and ConvertKit. And if price is a key concern for you, MailerLite could be an excellent choice for you: their Forever Free plan includes all their features (including automation & 24/7 email support) and doesn't require an upgrade until you hit 1000 subscribers. Once you hit that threshold it's still pretty affordable — check their pricing to see what your monthly bill would be.
No matter which plan you are on, you have access to the full set of MailerLite features. That includes a drag and drop editor for creating emails, access to pre-designed email templates, subscriber management, popup and landing page makers, and automation. The app dashboard is clean, simple and intuitive.
Our integration with MailerLite allows you to easily start adding donors to your lists (called groups in MailerLite). As with all our newsletter integrations, you can subscribe donors to different lists depending on the campaign they donate to and you can choose whether to show an opt-in or opt-out in the donation form, or subscribe donors automatically without any opt-in.
Mailster: Powerful Newsletter Plugin for WordPress
I hadn't heard of Mailster, but I knew it by its previous name: MyMail. The renamed and revamped product is a beautiful, rock solid newsletter plugin for WordPress.
Mailster allows you to create campaigns, manage subscribers and set up powerful auto responders, right there in your WordPress dashboard. Everything is intuitive and easy to use.
Unlike MailerLite and other subscription-based email marketing services, Mailster has no recurring fees. You buy it once for $49 and then have access to lifetime plugin updates and the ability to send as many emails as you want, forever. You can also purchase additional premium templates for your email campaigns.
Since Mailster lives in your WordPress dashboard, it's very easy to use it alongside Charitable. With Mailster and Newsletter Connect activated on your site, you can start adding donors to your Mailster lists. You could even create separate lists for different campaigns, with unique autoresponders for each — it's a powerful combination.
Looking for a different email marketing provider?
Do you use an email marketing service we don't support? Let us know!
We added support for Mailster and MailerLite after customers asked for it, and we would love to continue to expand the collection of email marketing services you can use for your non-profit's email marketing and newsletters.
---
If you are already using Charitable Newsletter Connect and you have activated your license, you can update to version 1.2.0 via your WordPress dashboard. You can also download it from your account area.
Not sure if Newsletter Connect is for you? Find out why email marketing is an essential tool for every modern non-profit.