How to resend donation emails
Need to resend a donation receipt to your donor? With Charitable, you can do that easily through the WordPress dashboard.
Which emails can you resend?
Charitable allows you to resend any donation-related email. Out of the box, this includes the Donation Receipt for donors, and the New Donation Notification email, which is sent to site admin.
If you are using the Charitable Ambassadors extension, you can also resend the Donation Notification for Campaign Creators.
How do I resend an email?
In your WordPress dashboard, go to Charitable > Donations.
Find the donation you would like to resend an email for and click to view it.
On the next page (pictured below), in the "Donation Actions" meta box on the right, choose the email you would like to resend.
Click on Resend Email.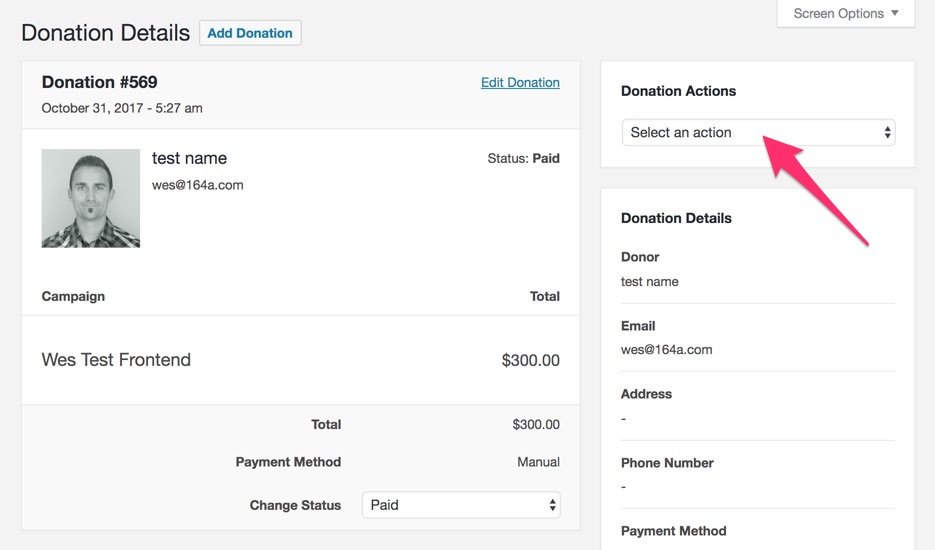 How can I see when donation emails were sent?
Charitable records whenever a donation email is resent. You can find this when information when viewing a donation.
In the "Donation Log" section, any email sends are included in the log, including the time and date that they were sent. If you need to resend an email, you can also do so by clicking the "Resend it now" link in the log entry.