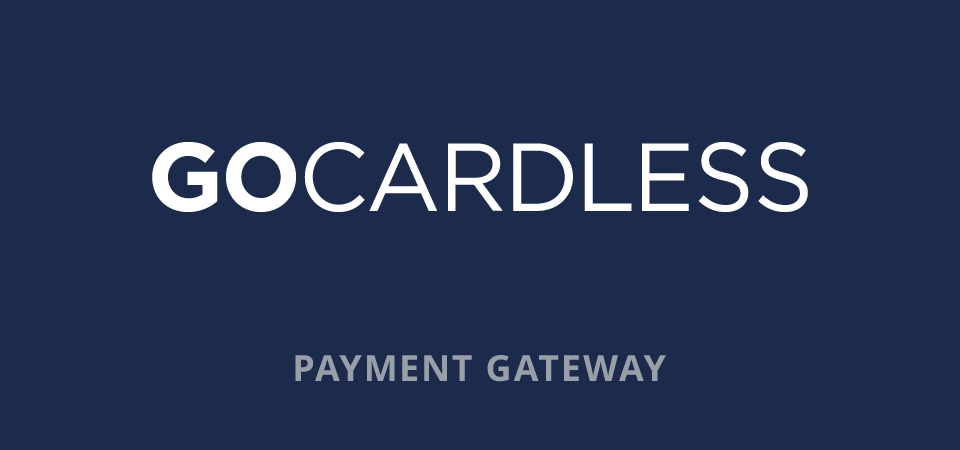 Save on transaction costs with GoCardless, a payment gateway laser-focused on helping your donors pay through Direct Debit or bank transfer methods such as ACH.
Allow donors to pay without a credit or debit card
GoCardless integrates with Direct Debit schemes around the world:
Bacs — United Kingdom & Channel Islands, Isle of Man, Gibraltar.
SEPA Core — Åland Islands, Austria, Belgium, Cyprus, Estonia, Finland, France, French Guiana, Germany, Greece, Guadeloupe, Ireland, Italy, Latvia, Lithuania, Luxembourg, Malta, Martinique, Mayotte, Monaco, Netherlands, Portugal, Réunion, San Marino, Slovakia, Slovenia, Spain, Saint Barthélemy, Saint Martin, Saint Pierre and Miquelon
ACH — United States
Autogiro — Sweden
Betalingsservice — Denmark
BECS — Australia
BECS NZ — New Zealand
PAD — Canada
Save on transaction fees
When you access card payments through other payment gateways, the fee you're charged tends to be around 2.5%-3%. With GoCardless, the fee is closer to 1%, meaning significant savings for your non-profit. You can check the current transaction costs on the GoCardless website:
https://gocardless.com/pricing/
Better yet, you can combine this with our Fee Relief extension to allow your donors to give a little extra to pay for the GoCardless fees.
Secure off-site payments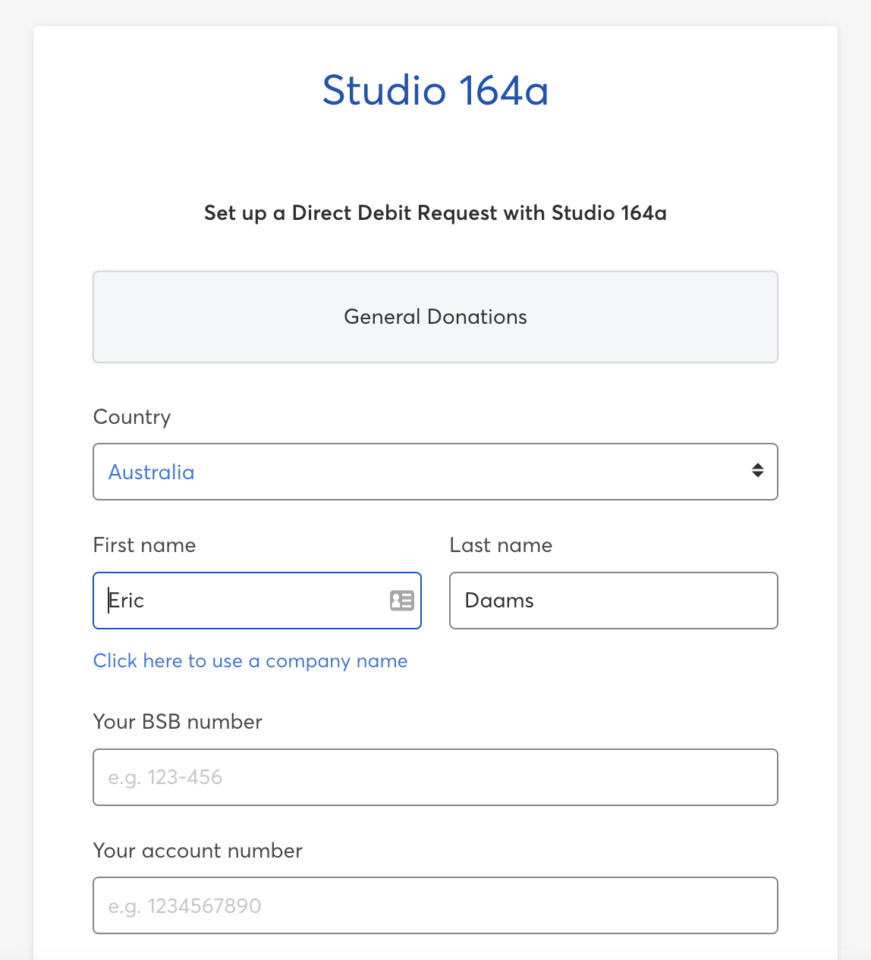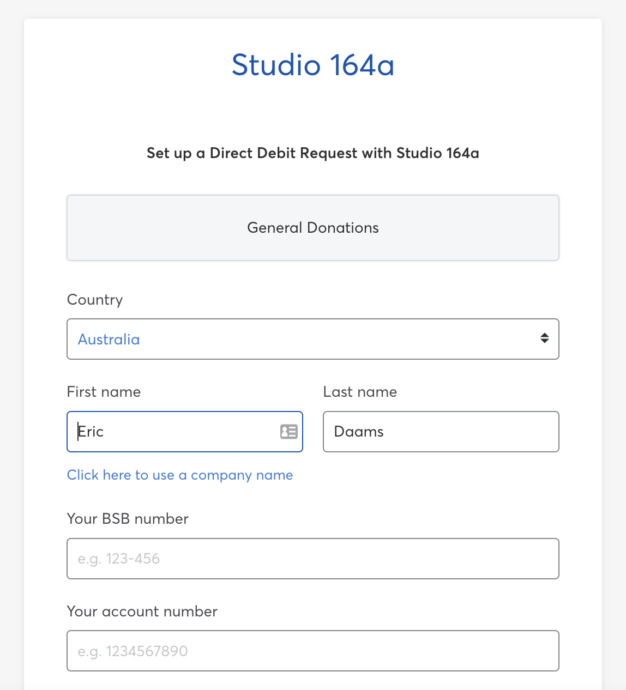 After completing the donation form on your website, donors will be redirected to a payment page which is hosted by GoCardless. This keeps payments secure, with all sensitive data handled by GoCardless.
Accept recurring donations with GoCardless
Charitable GoCardless works seamlessly alongside our Recurring Donations plugin, so you can accept recurring donations with GoCardless.
GoCardless supports weekly, monthly, quarterly, semi-annually and annually recurring donations, with no additional steps needed to set this up.
Keep your donors' details private
Unlike other donation platforms, Charitable allows you to integrate with GoCardless without needing to connect through a partner account.
Why is this important? Connecting through a partner account requires you to share extensive access to your account with your donation platform, granting them access to your donors' details and transactions.
As a privacy-centric donation plugin, Charitable provides easy step-by-step instructions to connect to GoCardless securely without compromising on your donors' privacy.
More information
Get started with the Charitable GoCardless setup guide.
Minimum requirements:
PHP 7.2+
Charitable 1.6.55+